Feeling the need to get off our behinds and fit in some physical activity, Hannah and I went for a walk along the Narraguagus River this afternoon.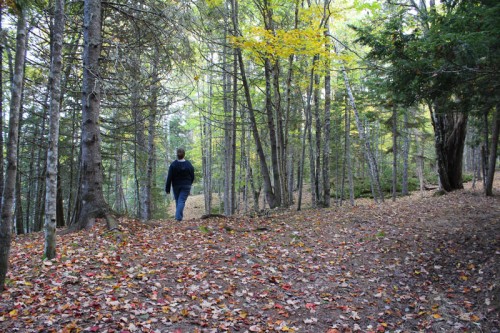 A short trail through the woods led to the river.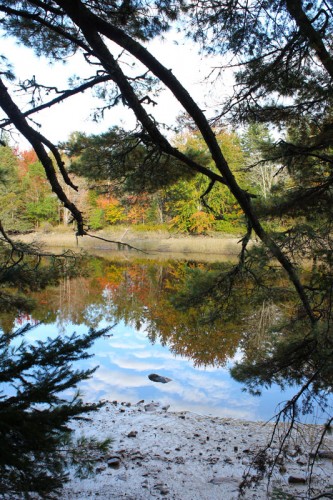 The trees and clouds reflected beautifully in the water.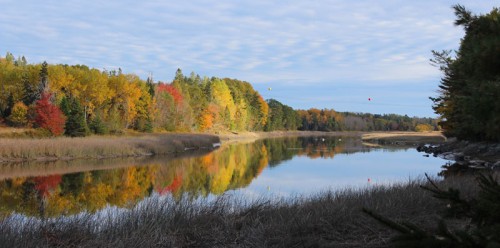 I was thrilled to see hot air balloons sailing over the river and hurried to snap a picture before they passed. Hannah raced down to the waterfront to see for herself and tried not laugh as she said, "Mom, those are the balls marking the wires running over the river."
Huh. Guess I'd better put on my glasses.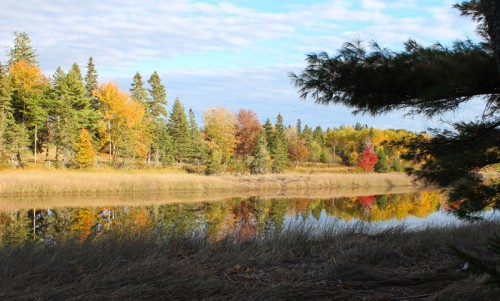 A beautiful autumn afternoon with my best girl.