The other weekend, we sold ten of our two-year-old hens and they moved to a happy new home. It was sad to see them go, but we did this because our flock had grown too large for the size of our coop. And because of their age, egg production was beginning to decline.
In the big coop we've now have seven hens. One is Little, a two-year-old hen (Hannah's favorite chicken). The other six girls won't be egg producers for another few months.
What this means is that our two roosters, Colonel and Gilfy have only one hen upon which to bestow their affection. Poor Little.
This evening I peeked in the coop and found the new girls cuddled up with Colonel. Gilfy, very handsome, but a bit of a misfit was off on his own.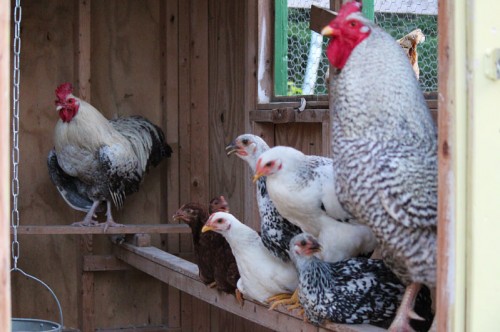 Where is Little?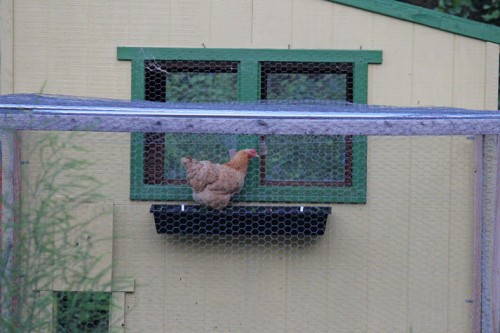 Could she get any further away from the guys? I've yet to plant anything in the coop flower box, but when confined to the run (usually only at night) this is her spot.
Too many guys is never a good thing.