Exciting things are happening here today. Little Shadow, our Bantam hen is still on her nest. She's my favorite chicken because she's so sweet and even tempered – and a good mama.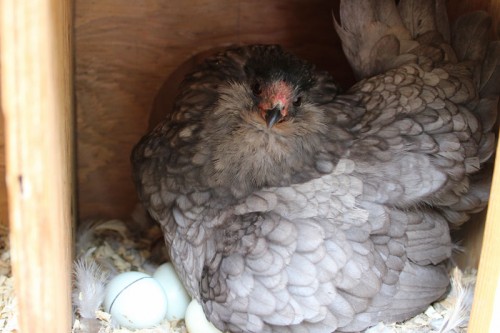 Hannah's chores include feeding and watering the Bantys each night. Tonight she came racing into the house to announce she found a broken egg shell in Shadow's nesting box.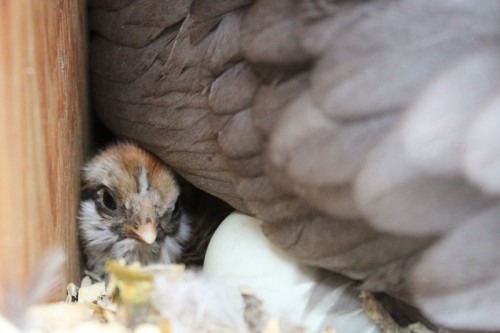 I grabbed my camera, and we went to take a look. Sure enough, we lifted Shadow's wing and there was this little peep!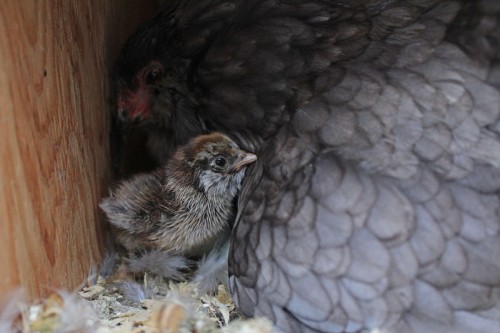 As curious about us as were were about her, she popped up for a closer look.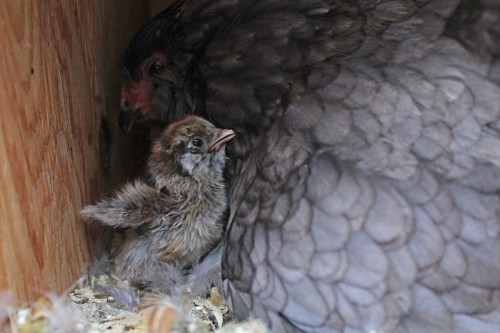 She looks so happy to be here!
Read About Shadow's First Babies Hatched Last Year:
Little Miracles
Baby Peeps and the Great Outdoors
Shadow's Babies: Day Three
Total Cuteness