This weekend I discovered two nesting Phoebes under the back lean-to. They're very shy; every time I tiptoe to the back yard to snap a picture, they abandon their nests and watch me from a distance.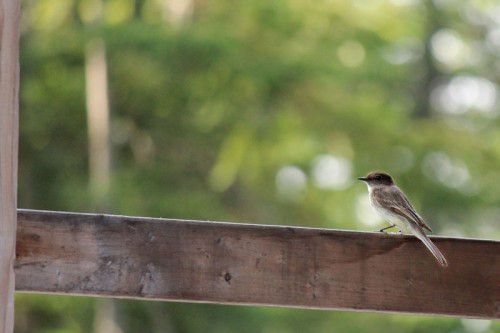 After snapping these pictures, I gave up capturing the Phoebes on camera so as not to disturb them.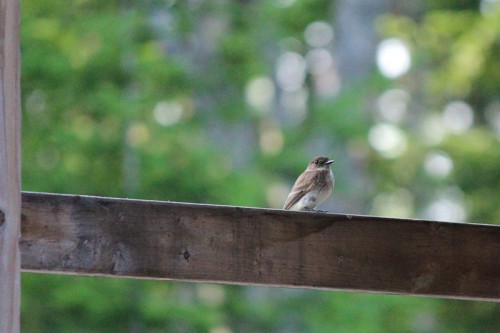 Although I read they tend to be loners, I have a Phoebe nest at either end of my 24′ long lean-to.
It'll be fun to see if they hatch some babies.