Artichoke hearts are one of my favorite pizza toppings. I was intrigued when during a recent window shopping visit to Williams-Sonoma, I discovered Artichoke & Garlic Pizza Sauce. I couldn't justify $13 a jar for pizza sauce, so the past three Saturdays nights – ?known around here as Pizza Night – I've experimented with a recipe of my own.
Tonight's experiment was a keeper.
Artichoke Pizza Sauce
1 can artichoke heart quarters (not marinated)
2 cloves garlic
? cup chopped red onion
1/8 to ? cup olive oil, depending on the consistency you want
Juice of one lemon
1 teaspoon Italian seasoning
? teaspoon pepper
? cup finely grated Gruyere cheese (or Parmesan)
Add all of the ingredients in the blender. Pulse until the artichoke pieces are quite small, but not liquefied.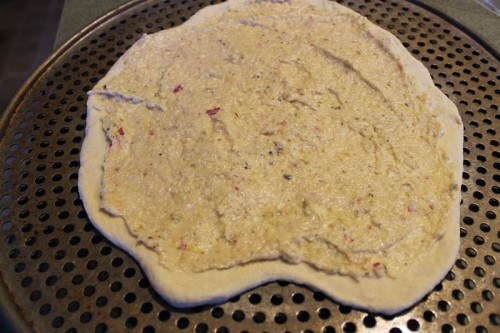 Spread on homemade pizza dough.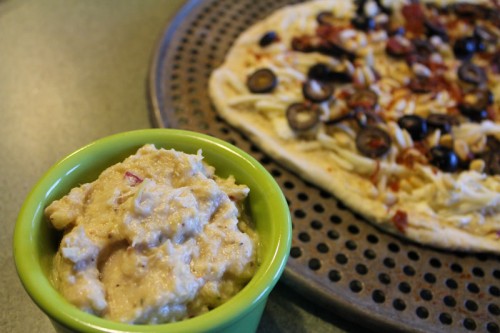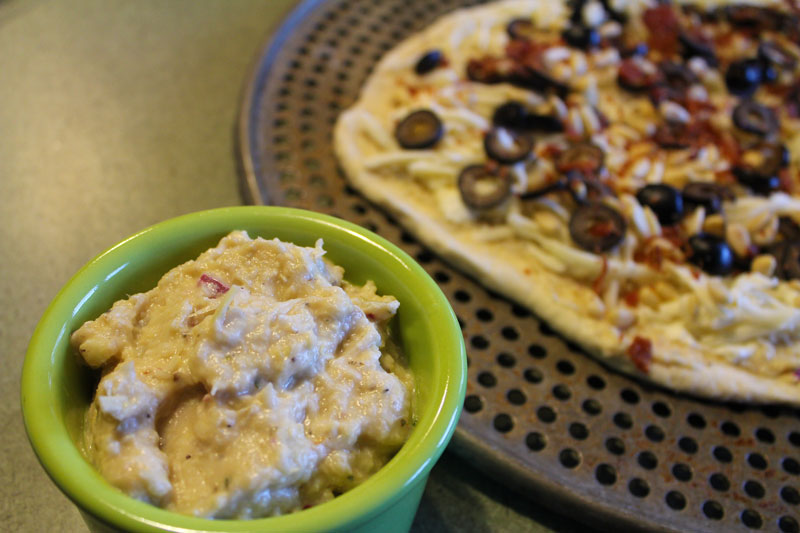 Top as desired. I topped mine with ricotta, mozzarella, black olives, pine nuts, and a few bacon bits.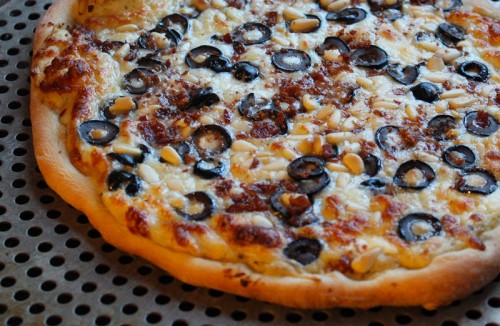 The leftover sauce is excellent on crackers or toast!