The ducks have provided lots of inspiration for posts lately. Broody ducks, cute ducks, new ducks. No ducks.
That's what I found when I arrived home – no ducks. Nada. After checking with Paul who said, "They were just there a little while ago," I went on a search. When I finally called "Duckies!" a quack sounded in the distance.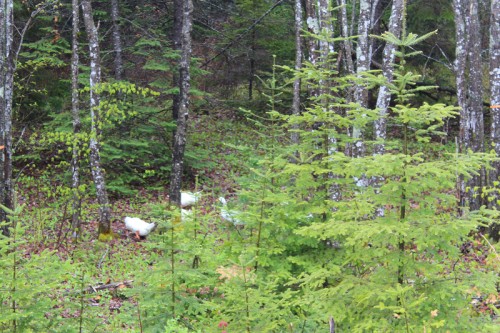 Then I saw this flash of white in the woods.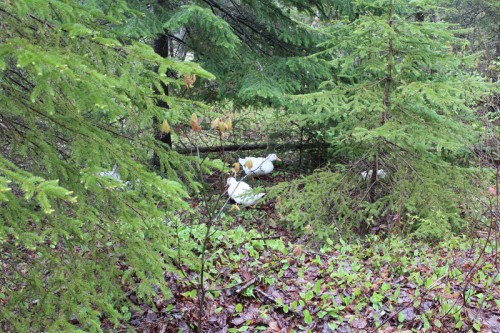 The woods are a dangerous place for ducks. Bears. Fox. Bobcats. Squirrels!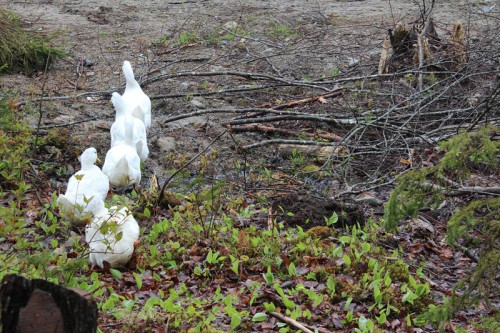 They ignored me, nosing happily in the leaves, always keeping ahead of me until I circled behind them and chased them out. Those boys are clearly a bad influence on the flock!