This week in Pennsylvania visiting my folks has been blissfully slow-paced. On the first sunny day, Dad and I went for a drive in search of a mountain overlook where he thought I'd enjoy taking pictures. After two hours of driving, we admitted defeat and returned to the house. We couldn't find the road pictured in Dad's mind. We did a search on the web and set out again today in search of Waggoner's Gap.
Waggoner's Gap is on Kittatinny Ridge, also known as Blue Mountain in Central Pennsylvania near Carlisle. Apparently Waggoner's Gap has one of the largest concentrations of raptors in the U.S., with 15,000 to 20,000 raptors passing through every year. The Audubon Society owns this 20 acres of rock outcrop – Waggoner's Gap Hawk Watch – and mid-August to December, volunteers count hawks, eagles and vultures.
Dad and I were the only ones walking the trail this afternoon.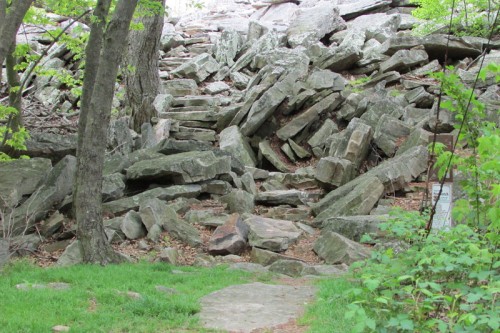 The trail (pictured above) was more of a rock climbing expedition.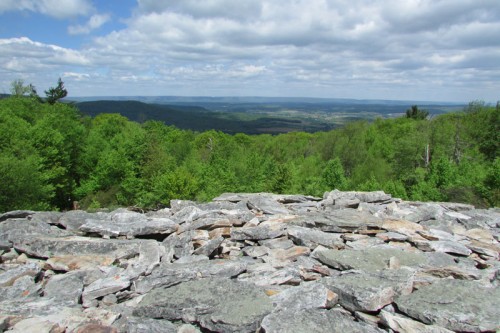 Once at the top, the footing didn't get any better as we gingerly picked our way to a stable spot. A few hawks were soaring overhead, but in the time it took us to get our cameras out, they were gone.

But the views were amazing.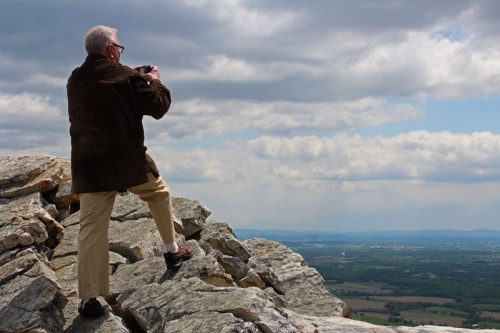 I don't think either of us were quite prepared for the conditions of the trail and peak. I could only imagine what my mother would say if I brought Dad home with an injury.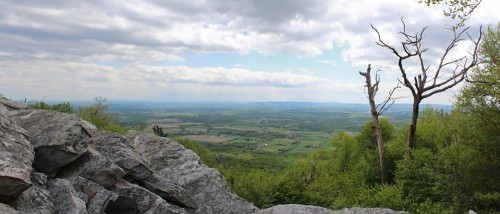 So we had ourselves a bit of an adventure.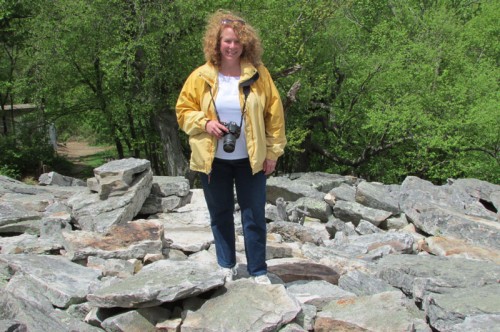 Taking pictures of each other as proof of our accomplishment.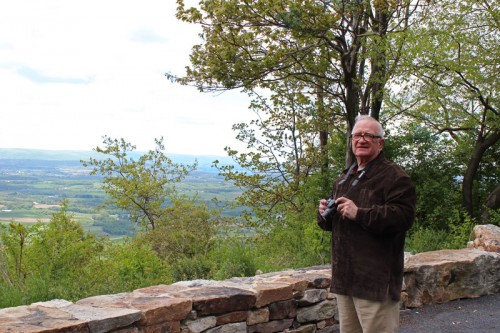 And then we had to make it back down the hill. Dad told me that if he hurt himself, "Your mother will bark at me for a week." When we made it back and shared our adventure, Mom said, "No I wouldn't – I'd send him home with you!"
Anytime, Dad!