The second of the wooden library counters I rescued from the perils of the dump now has a new home in my laundry/storage room.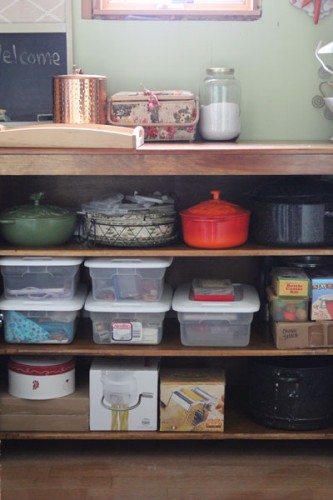 It's perfect for holding pots, craft materials and Granny Gadget gifts.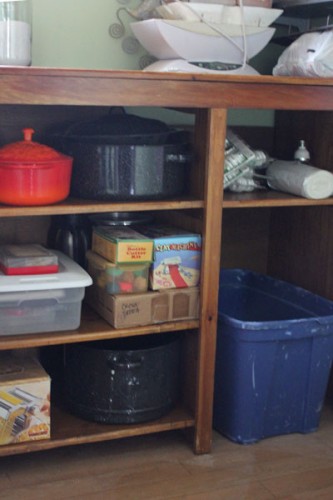 The right side has a convenient opening – the new home for the tote serving as a the kitty box.
Muscling this monster into position was preceded by a morning of madly cleaning and sorting through the stuff that always seem to collect. There's a big pile for Goodwill waiting by the door. Right now I think my family would bet quite happy if I stopped rescuing furniture – I ran them ragged today.