Hannah and I were up and out early this morning for our first of the season hike up Pigeon Hill. We'd planned this for tomorrow, but the weather forecast turned on us so we hustled out this morning before the rain set in.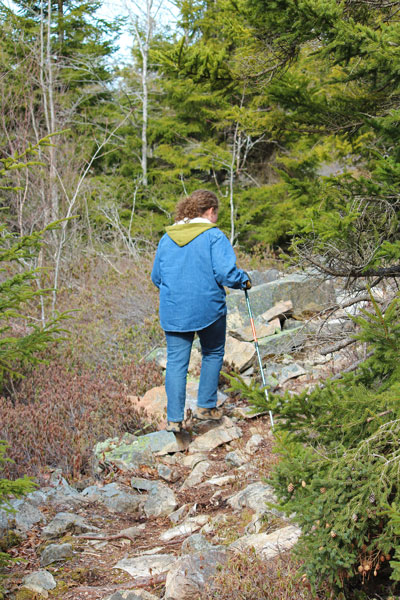 We took the Silver Mine to the Summit Loop and down the Historic Trail. Just over a mile to the top and back down.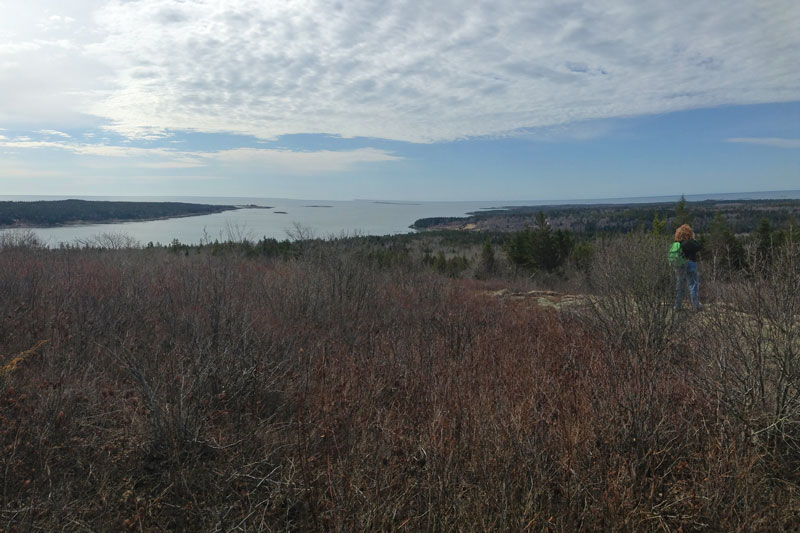 We dawdled along the way. Above is Hannah's picture of me taking pictures (with her iPod Touch, Mom!). Stopping to snap a picture of the scenery gave me a chance to rest my legs without looking wimpy!

Here, a panorama of the Schoodic Peninsula from the almost top of Pigeon Hill.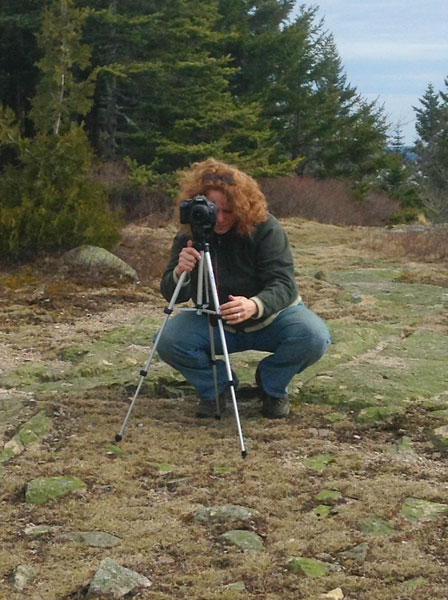 Setting up for the requisite mother/daughter self-portrait.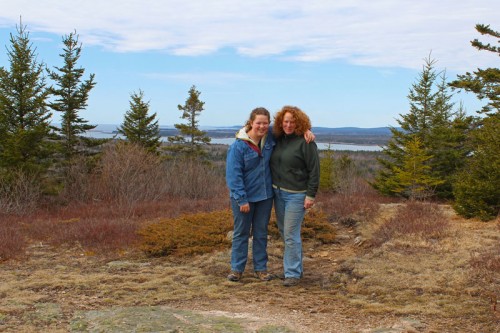 It's not often you get an on-demand smile out of Hannah.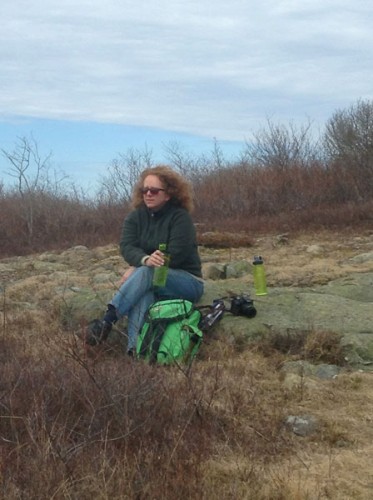 A pause to admire the view, and snack on a banana and chocolate Easter eggs.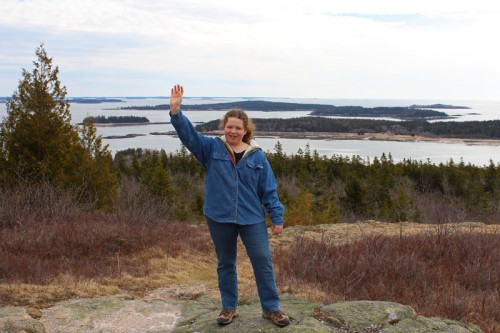 Getting ready to begin our descent.
I'm so happy to spend time outdoors again!