Thoughts of spring are on the back burner. Snow is falling, school let out early and the snowfall forecast is now 10-18 inches.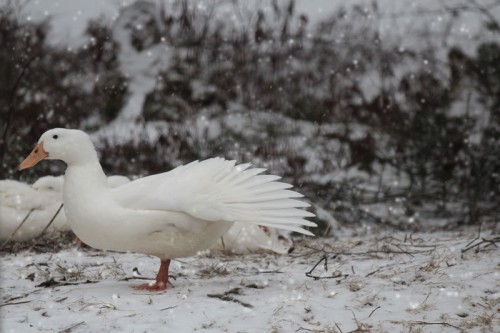 There's a pot of bean soup on the stove and French bread ready to go in the oven. It seems like a good day to introduce Hannah to butter making – something I did for the first time in grammar school.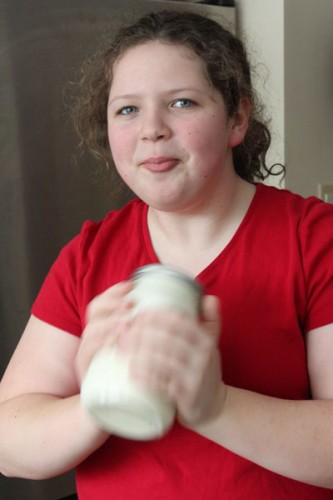 A cup of heavy cream in a mason jar and we took turns shaking. Just when we thought all we'd get was whipped cream, the butter separated from the milk.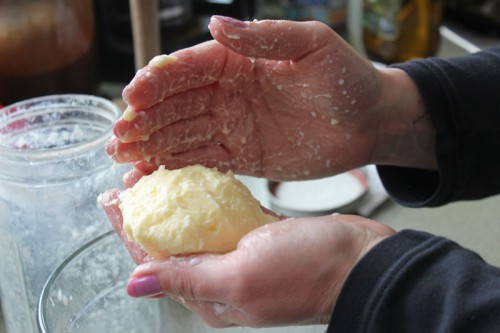 I got the messy job of squeezing the last of the buttermilk out.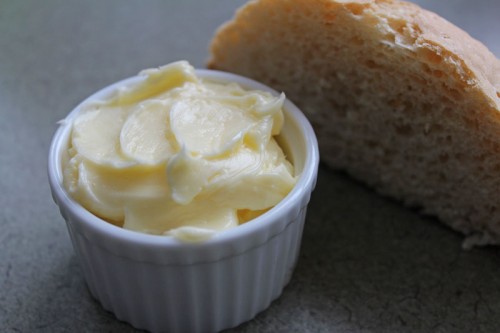 One cup of heavy cream yielded 1/2 cup of creamy butter and 1/2 cup of buttermilk.
What are the odds school will be cancelled tomorrow and we'll be making buttermilk pancakes?