Some weird weather blew through today. Heavy winds with gusts up to 60 mph sounded like a non-stop freight train. The wind seemed to come at the house from all directions rattling soffits and windows, downing trees, and redistributing anything not nailed down.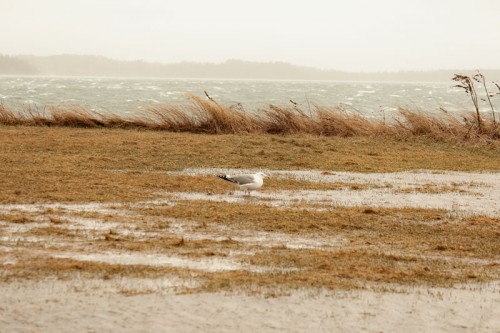 Work called me to Eastport. It was a nerve racking trip – a bit like being in a video game, fighting the winds, torrential rain, dodging downed trees and branches all the way.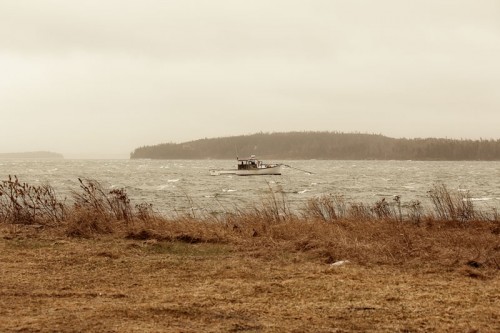 These pictures of the bay with Canada on the far side were taken from the causeway leading into Eastport.
It's a nice thing to be snuggled up on the sofa safe and warm tonight.