This is my latest favorite picture of Hannah. She's snuggling Purfessor Snape (aka Boo). For Christmas I gave her a framed copy of this for her room.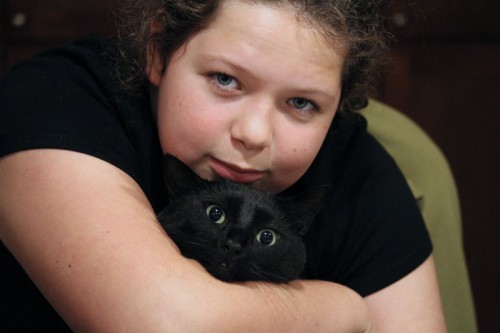 Snape is her best friend and Hannah is his human.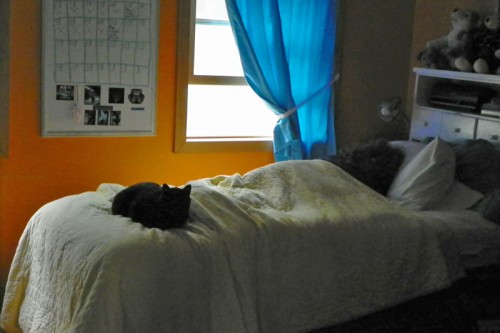 He guards her. At night he's parked on the foot of her bed watching over her. By morning he might be snuggled under the covers with her.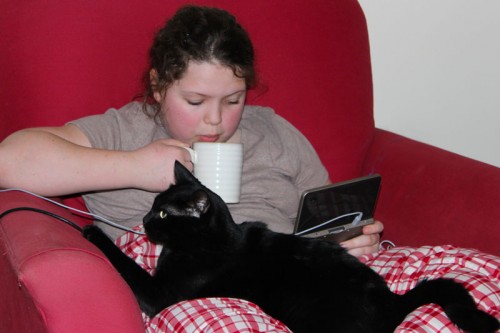 When Hannah sits, Snape is in her lap.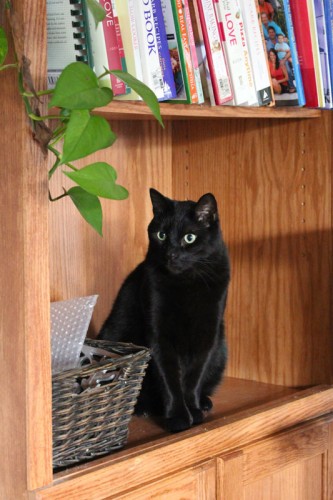 When she's about the house, Snape selects a prime position from which to watch her progress.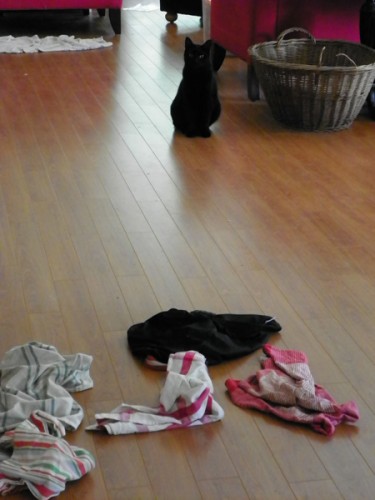 When she's at school he roams the house crying and dragging around articles of her clothing or dish towels, whichever he can find.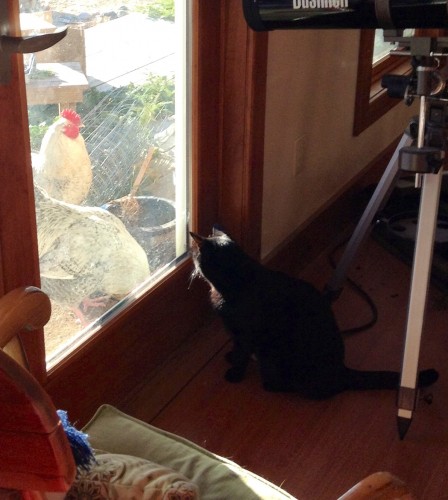 Hannah's latest iTouch photo is of Snape eyeing Miri and Gilfy on the other side of the French doors. She loves Boo and I think he loves her too.