With the second storm in as many days bearing down us, Hannah and I broke out the snowshoes for a morning excursion on the Back 40.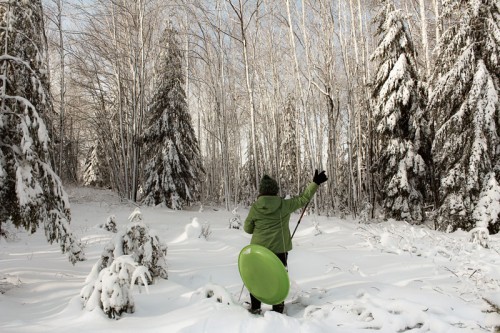 Our hike starts here in the woods at the edge of the house, Hannah wearing her saucer sled like a shield.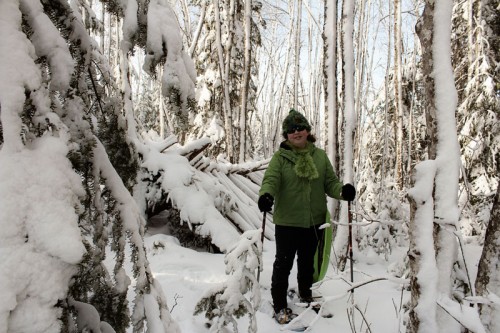 We came across a shelter in the woods Hannah started building a few weeks ago, but never quite finished (in the background).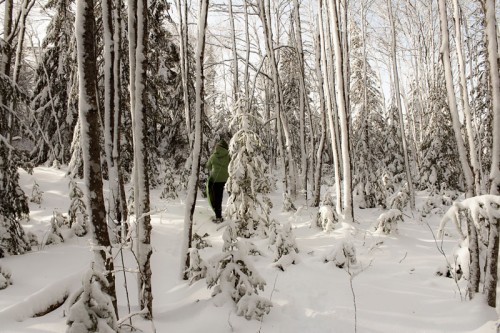 We wove our way in and out of the trees, our trek made easier with the blanket of snow over the forest debris.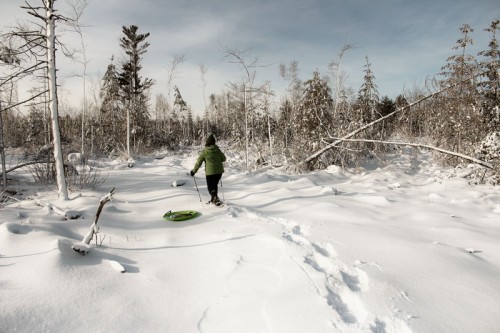 When we hit the wood lot we followed a rough path searching for a hill to test out Hannah's sled.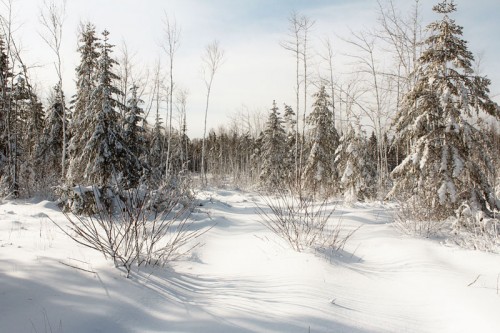 The landscape was beautiful, broken only by the tracks of deer, hare, and fox or bobcat. The snow is so deep it's hard to be sure which animal visited before us.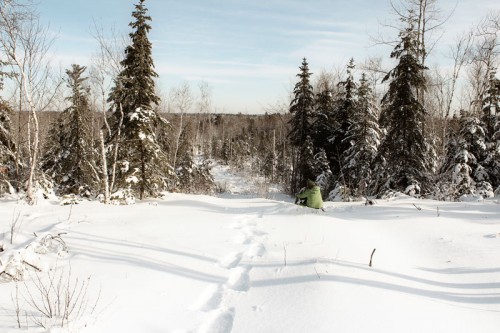 We hiked up to the top of this hill. Either the slope wasn't steep enough or the snow too deep, but after a few runs Hannah gave up with the sled.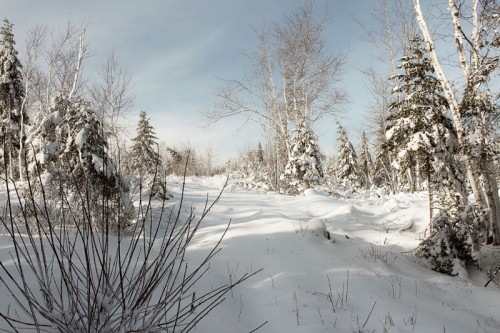 The snowshoes were a family Christmas gift last year that received only one good use. Showshoe weather looks a bit more promising this year. The storm looming at our door calls for another 3-6″ before the bitter cold is due to set in.
Past Snowshoeing Posts
20 January 2012: Snowshoeing Through Narnia
26 December 2011: Snowshoeing 101