We finally got around to our Christmas cutout cookies this afternoon. Hannah decided rather than traditional Christmas cutouts, the cookies should be have a Downeast Thunder Farm sort of feel – moose, lobster, bears, and chickens. Quite the menagerie.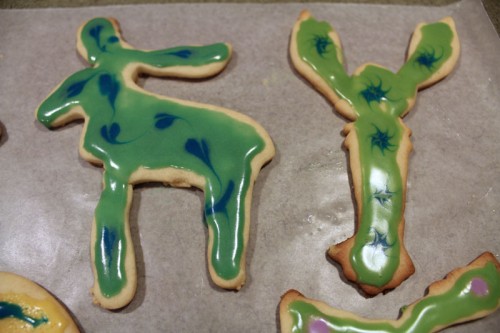 A moose wearing hearts and a starburst lobster.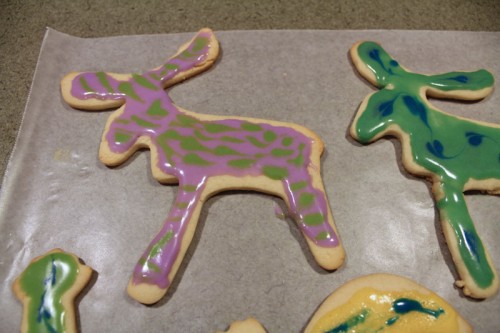 I love Hannah's pink and green "camo" moose.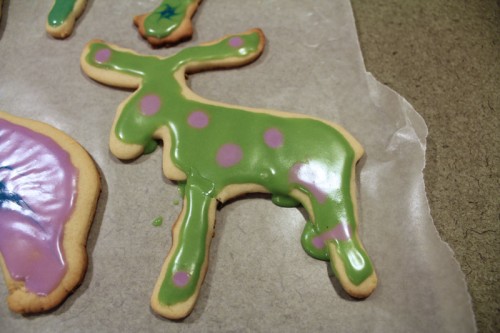 My favorite – the purple polka dot moose.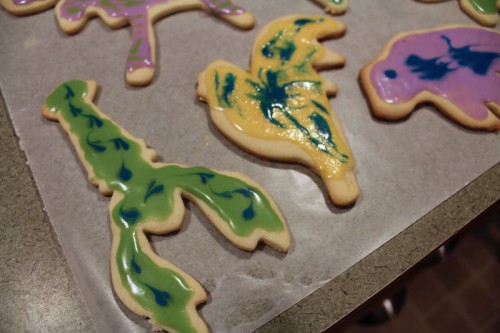 And some seriously funky chickens and bears.
I wonder what Santa will think? Merry Christmas!