I spent much of the weekend cleaning and pulling out Christmas decorations.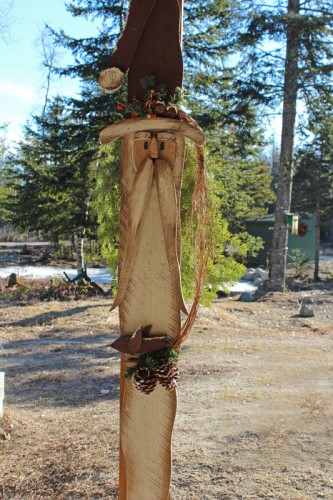 This wooden Santa face Mom gave me is perfect for one of our porch posts.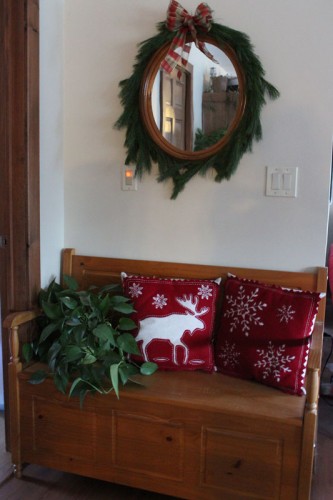 I made a garland to frame my grandmother's mirror using White Pine brush that Hannah gathered for me.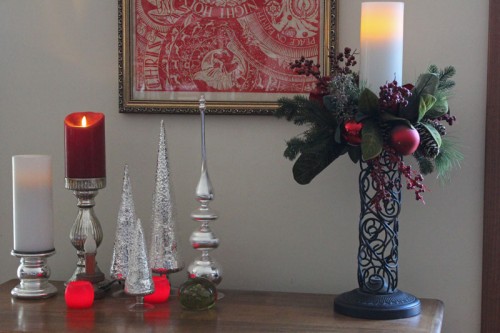 An old chest of drawers serves as a sideboard in our dining room. In lieu of a mantle, it holds my mercury glass candle sticks. The glass trees, finial and holiday pillar are gifts from Mom. The linoleum block Christmas print on the wall, created by my great, great, aunt in the 1950s is treasured.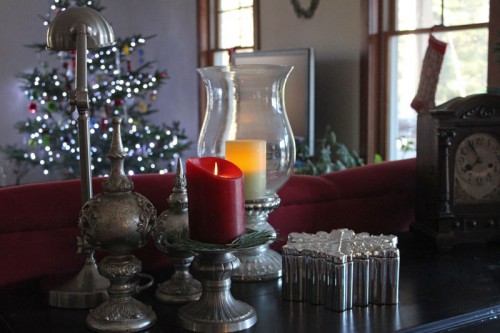 My mother's hand-me-down library table purchased at a yard sale in 1969 or 1970 serves as another spot to display some favorite pieces – including the mantle clock handed down to me from Mom.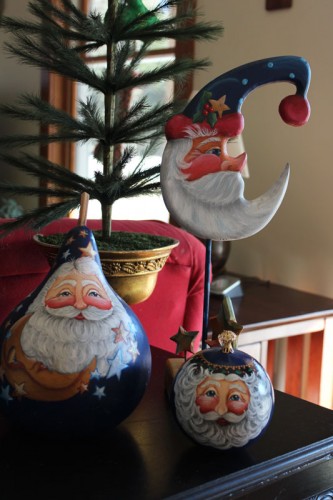 Mom is very talented. These blue Santa she painted grace the other end of the library table.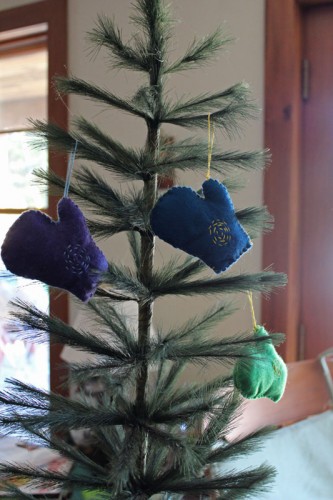 The felt mittens Hannah has been working on grace this little feather tree.
Do you see the pattern?
The angel ornament my grandmother made for me. Her silver candlesticks decorated with balsam and berry candle rings. The balsam candle centerpiece Hannah made. The little Santas Mom painted sitting on the window sash.
Each of these decorations has a memory of a loved one embedded in it. Together, they make the Christmas season one filled with family and love – even when they are not near.