Each night when we put The Girls in their run we do a head count. There should be 14 chickens: Gilfy and Miri (Miri is always the straggler and has to be coaxed in), The Colonel, six Rocks, five Buffs. I was on chicken duty last night and counted them – twice. Yet this morning when we ventured outside, this chicken came running across the frosty drive.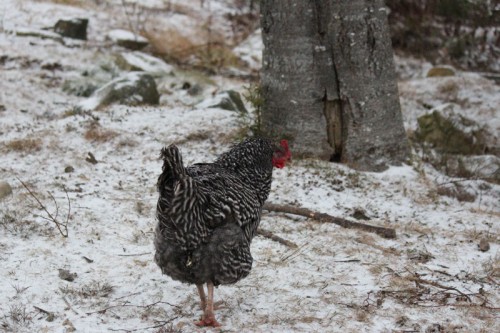 She must have been scared in the dark without the rest of her flock. I'm grateful she made it through the night on her own.
It shouldn't be that hard to keep track of a few chickens.