Christmas 2012. Not a child, not quite grown up, she finds great joy in the day. It's not about what's under the Christmas tree for Hannah. It's about us all being able to share the day together. It's the planning, the preparation, the making of gifts for friends and neighbors, and the anticipation.
Hannah's "list" was incredibly modest. She was more worried about UPS arriving last night with my gift for Paul. She knew that if it didn't arrive I would be sad – and she said, "If Mom's sad, we're all sad."
Not entirely sure how to take that…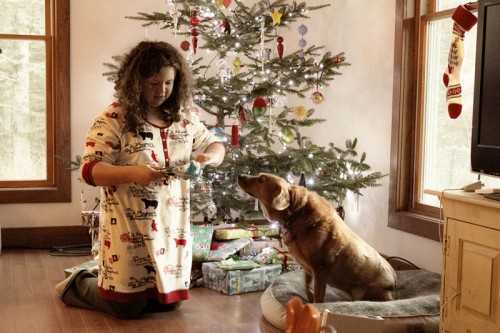 She showed such delight in giving – even to Ginger who looked so hopeful that there was something for her under the tree.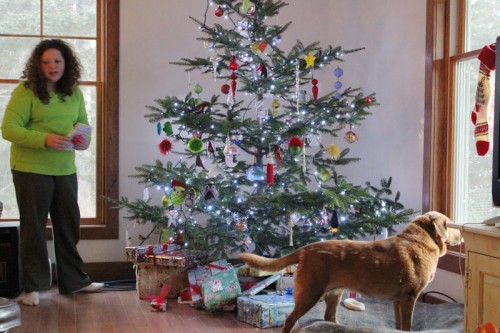 She delivered one present at a time and we all enjoyed the opening of each carefully wrapped gift.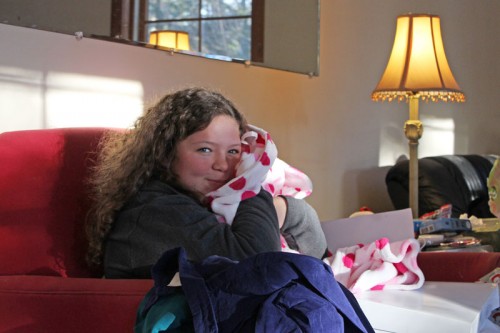 She showed genuine appreciation for every gift. Even the pink polka-dot bathrobe, Mom!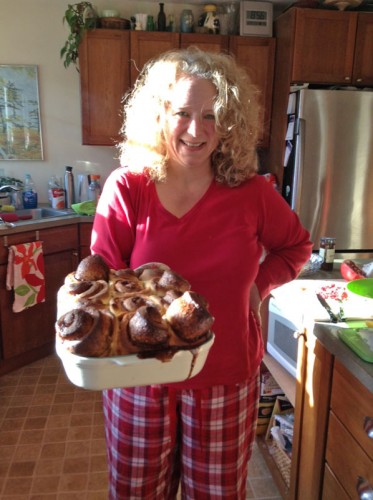 No one is safe from the new iPod Touch Grandma and Papa gave her. Her first picture – my slightly overcooked, slightly over-risen cinnamon rolls. We've since had a chat about what gets posted to her Facebook account without prior authorization.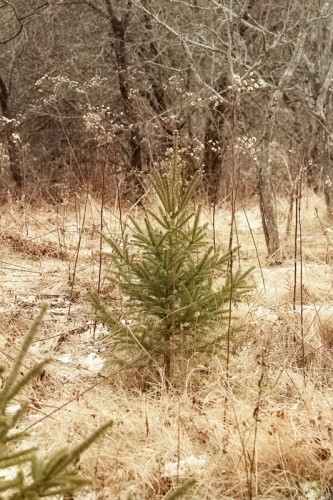 A family walk this afternoon to take in our first non-white Christmas in all the years we've lived in Maine.
As Christmas 2012 winds to a close we sit here, together, enjoying family movie night. And loving every minute.
For each new morning with its light,
For rest and shelter of the night,
For health and food,
For love and friends,
For everything Thy goodness sends.

Ralph Waldo Emerson