After yesterday's rude surprise of a frozen pond, the ducks proceeded with caution on this morning of the first snow.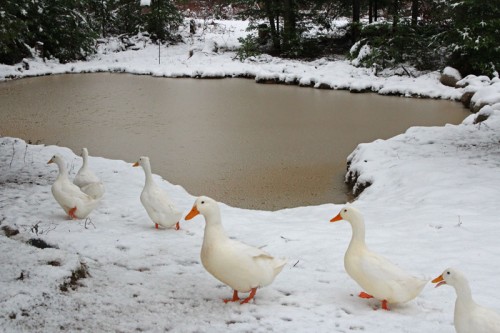 They didn't race to dive in this morning.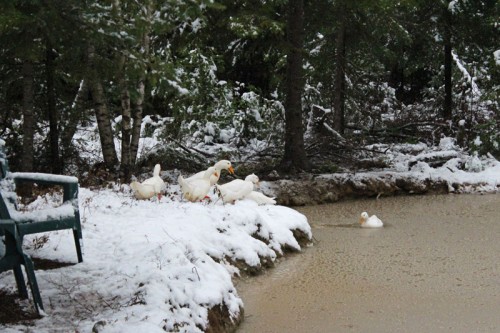 Instead, they walked around to the high side of the pond taking stock of things before diving in.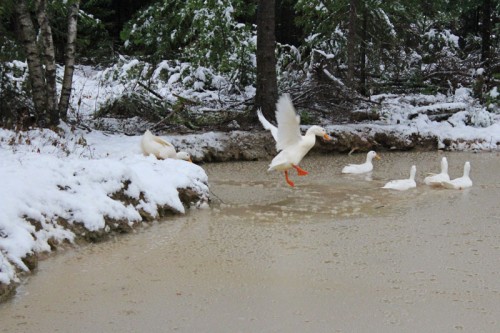 One-by-one they launched into what turned out to be slush rather than ice.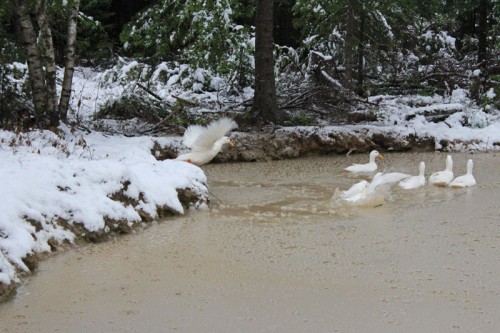 Dilly, as usual, bringing up the rear.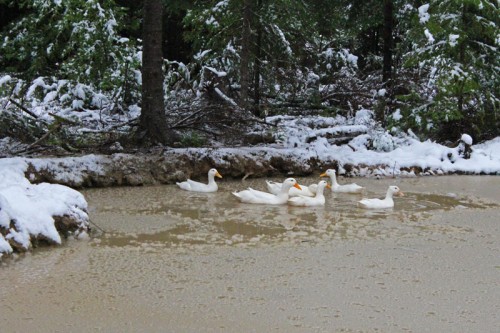 The chickens, on the other hand have yet to leave their coops. I'm with them. I'm not ready for snow either.