My love affair with owls started when I was a little girl. My grandmother, Ruth Bender Nerviani – affectionately known to me as Mother, had a few owls in her home – some have since made their way to me.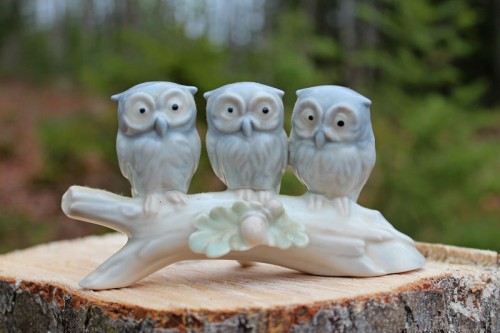 As a child, I wondered why she had so many owls about. I thought it might be because she was a school librarian, and loved to read. Owls are smart. Right?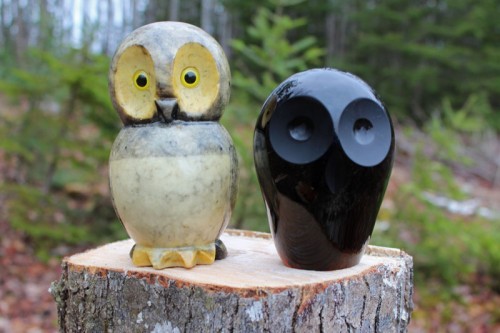 This metal owl is the most prominent in my childhood memory. It has a bit of a 1970's flavor to it.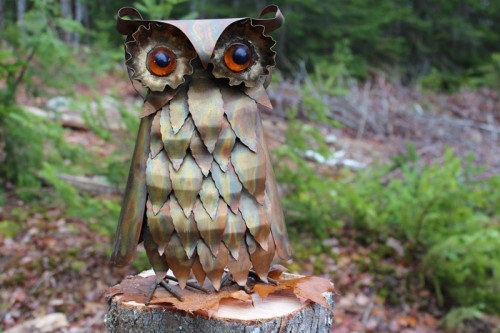 Over the years, I added a few of my own. Each of these owls used to be a pair of salt and pepper shakers. They've since lost their partners.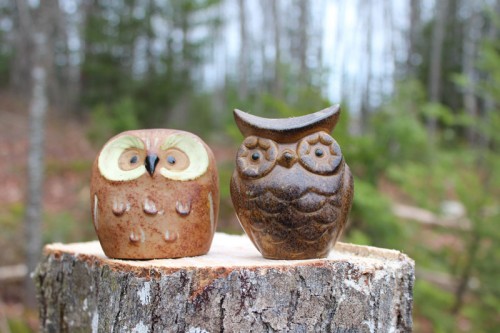 Hannah's fascination with owls started with the Harry Potter series – she has a prized stuffed snowy owl named Hedwig in her room. When she was younger, she shopped a local curio shop and gifted me with an entire owl collection one Christmas. I think her budget was $5 and she managed to snag the entire lot.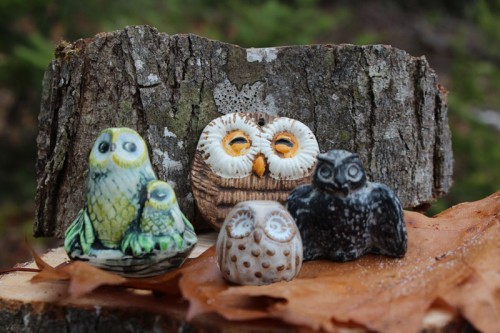 Even Mom, aka Granny Gadget, has contributed to my growing owl collection. This pair of pottery owls comes from Mud Works Pottery in Pennsylvania. The larger one holds a votive candle. The small has an opening in the back to hold toothpicks.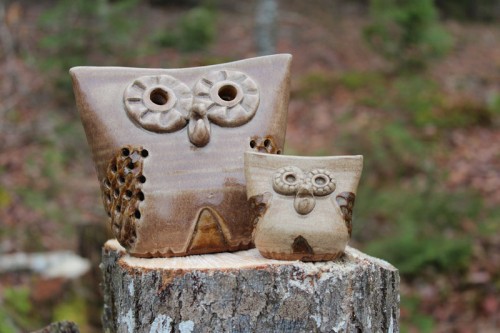 Now that we live in the country, the elusive owls who call our woods home have rekindled my infatuation with them. Owls are really the only thing I collect and I'm choosy – not any owl will do. Hannah's hand-stitched "mom and dad"? owl from last Christmas is without a doubt my favorite!