When the fog rolls in off the water and the crows roost in the treetops, their cawing voices eerily echo. Though they are not visitors at my feeders, the crows are a constant presence around the farm.
This crow ornament, created from felt, perches on a twig with copper wire legs.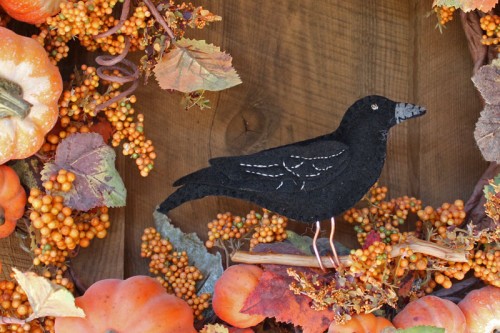 Click here to download the crow pattern. If you make this clever crow, comment here and share a link to a picture!