It was a beautiful, crisp autumn day. Although I had two web project deadlines looming, I had a hard time sticking to my desk. I puttered the day away searching for inspiration that just wasn't coming. In desperation I headed outside with my camera.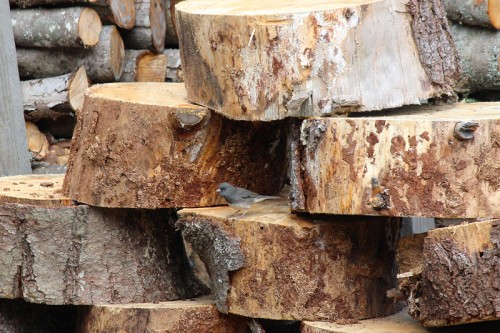 I think this little guy on the wood pile is a Dark-Eyed Junco.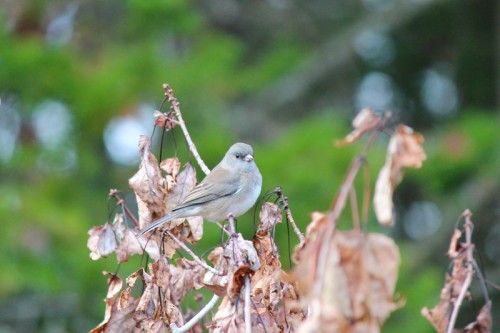 I'm not sure what this sweet little bird is. If you know, drop me a note!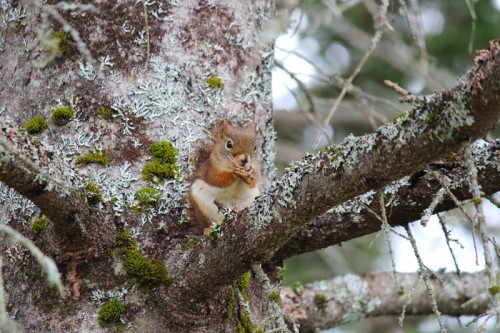 When I finally gave up all pretense of work, Hannah and I drove over to McLellan Park and walked some of the wooded trails to the shore.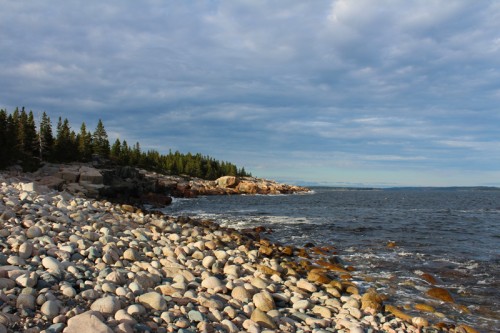 A most beautiful and peaceful end to the day.
Now back to work!