We uncovered a piece of farm history. While identifying trees that need to be removed from the woods around the house we found this evidence, that long before our time, someone else was farming the land. A fir tree, 13 inches in diameter, has barbed wire running through the center of it.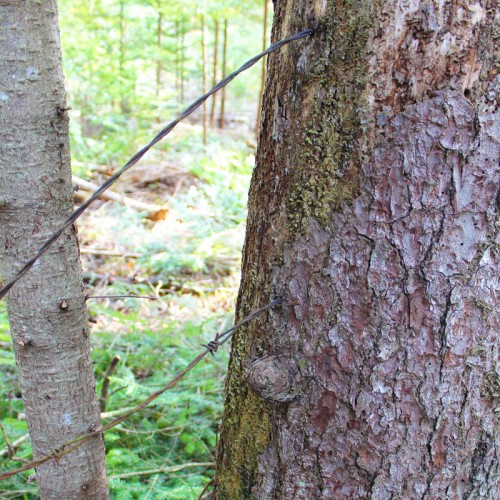 The barbed wire style was patented in the 1880's. The tree growth factor paired with the fact the tree has been dead since we moved here makes the tree at least 80 years old.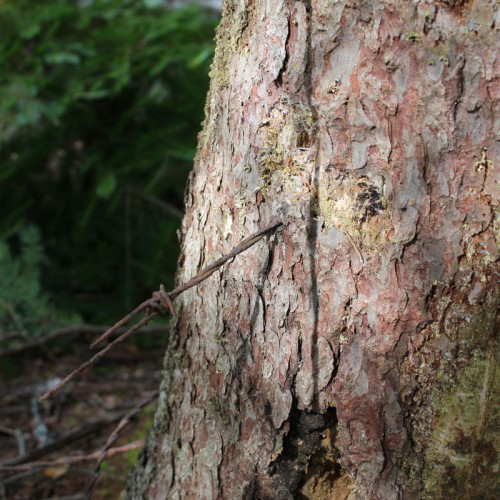 This telltale barbed wire is the only sign that anyone was here before us. As hard as we're working to carve a place out of these woods, it's hard to fathom thatk others were working this land around the 1940's.
I wonder what mark we will have left 80 years from now?