Homecation Day 8. It was a gorgeous day so we packed a picnic and took it to the Schoodic Peninsula which is part of Acadia National Park where we were on Day 6. The entrance to Schoodic is in Winter Harbor – about 30 minutes from home. (Click on images for a larger view.)

This is the Winter Harbor Lighthouse with Turtle Island and Cadillac Mountain in the background.

Another view of Cadillac Mountain.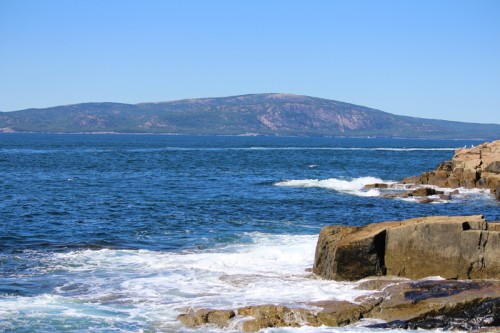 Cadillac Mountain from Schoodic Point.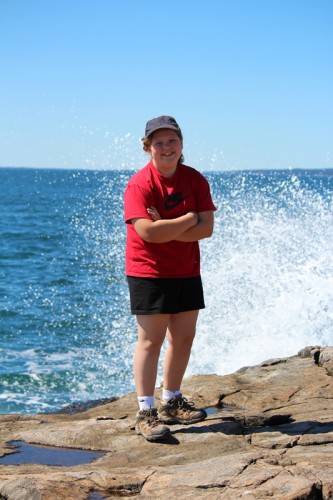 Hannah getting a little wet at Schoodic Point.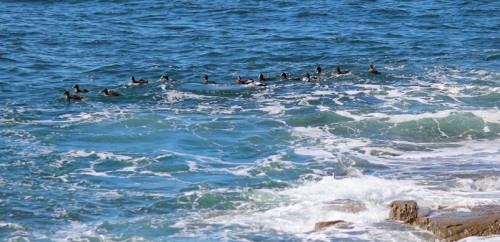 An Eider duck family, mama, daddy and 12 babies, out for a swim.
Mom and Dad Eider watching over their flock.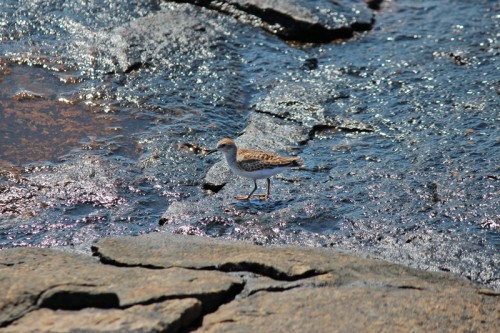 A Sandpiper (I think) scurrying about on the rocks.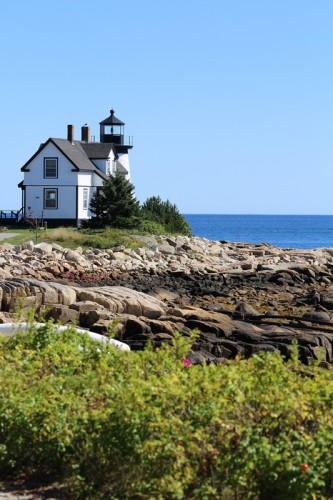 On our way home we drove through Prospect Harbor. This is the Prospect Harbor Lighthouse built in 1891.
We made a detour through Corea and found these geese lounging along the harbor.

Corea – one of Maine's most picturesque village and harbor.
Only two more days of my homecation left. I'm trying not to think about it!