Day six of my homecation took us to Cadillac Mountain at Acadia National Park. Paul agreed to come with Hannah and I because I promised no forced marches – just a nice drive. What he didn't anticipate was me having him pull over at every single overlook to get out and explore.
We drove the Park Loop Road to the top of Cadillac Mountain. After that we hit Bar Harbor for ice cream, pizza and window shopping. You know your daughter is growing up when she has more fun in a kitchen shop than a toy store!
Here are the highlights of our drive. Click on the image to see a larger view.

This overlook shows Bald Porcupine Island to the left and Schoodic Point (not too far from our house) on the right across Frenchman's Bay.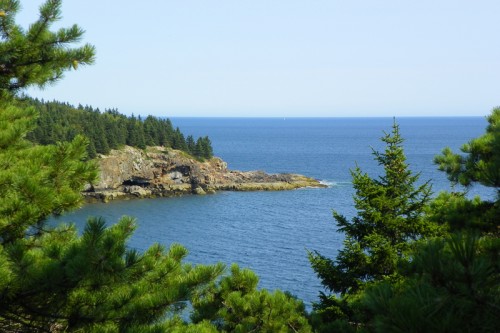 This is the Great Head Point near Sand Beach taken from the Park Loop Road.

This is Great Head Point to the left taken from the rocks above Thunder Hole.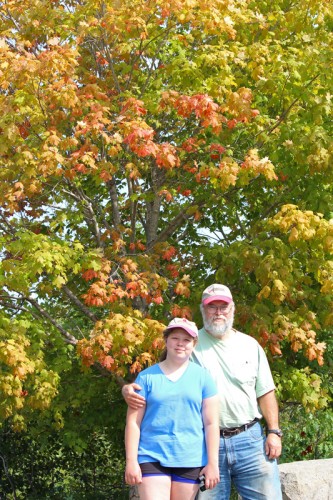 Hannah and Paul in front of a decidedly autumn looking Maple tree. It's only August!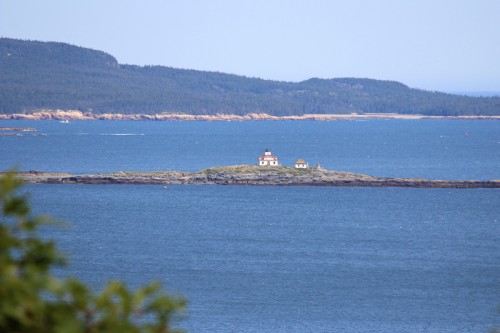 Egg Rock and Egg Rock Lighthouse taken from the Park Loop Road. That's the Schoodic Peninsula across the way.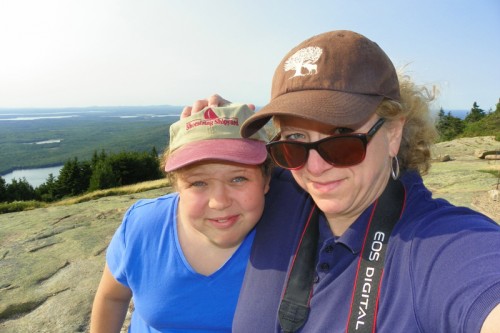 The mother-daughter self portrait from the Blue Hill overlook on the Western side of Cadillac Mountain – almost to the top. Hold onto your hat Hannah – the wind's blowing!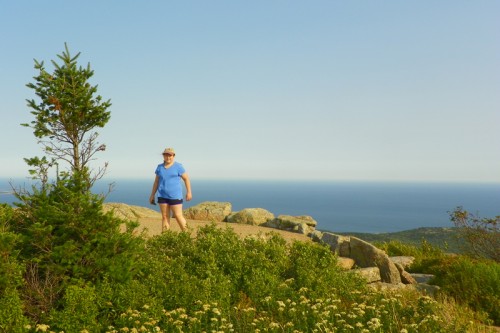 We're at the top! This is the view to the South. That's the Atlantic Ocean out there.

Looking to the East that's the Schoodic Peninsula across Frenchman's Bay.

Another panorama of Frenchman's Bay taken with a different camera. On the far right, across Schoodic Point you can just make out Petit Manan Island where we were yesterday.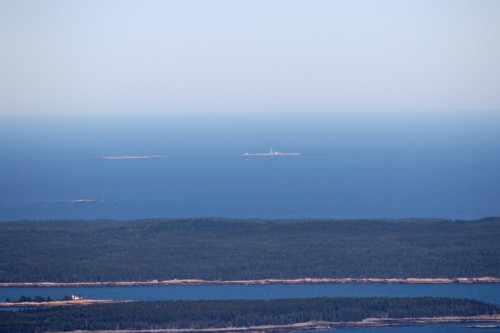 A blurry shot of Petit Manan Lighthouse from the top of Cadillac Mountain. Yesterday at Petit Manan we say gray seals and a lingering Atlantic Puffin.
I've got big plans for day seven of the homecation – sleeping in late and being lazy!