We're having a much needed rainy day at Downeast Thunder Farm  –  nice soft steady rain has been falling all day. Perfect Ducky Weather – just right for bringing out the slugs. The ducks spent more time paroling for slugs and bugs than they did swimming in the pond.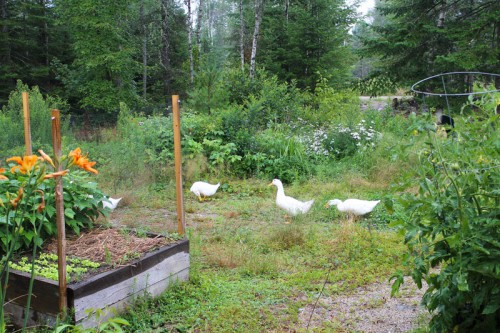 They spent hours making multiple circuits through the yard…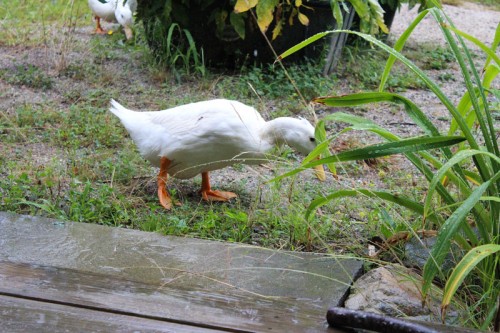 up to the porch…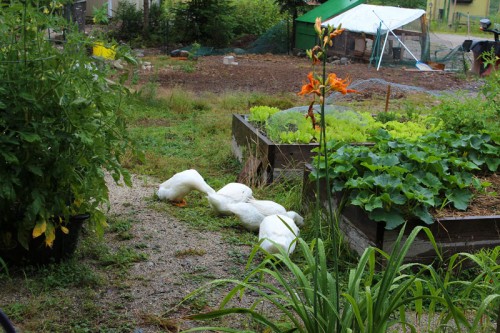 around the garden beds…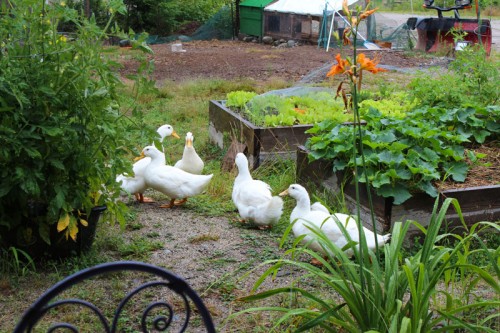 and then back to the pond for a drink and dip.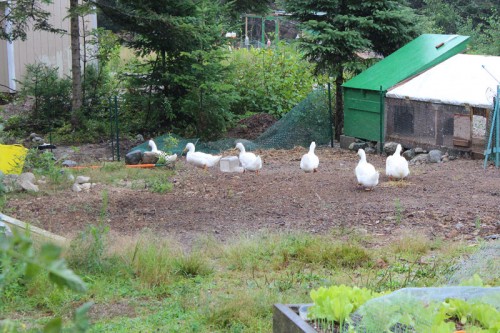 The really fun thing is that it's the first time I've seen both of our duck families merged together as one! Dare I say ducky unification has been achieved?