Hannah talked us into taking the day off from home and farm projects. She wanted to spend the day at the beach. I know that Paul is not content lounging on the beach listening to the surf roll in so we negotiated a hike, picnic and short beach excursion.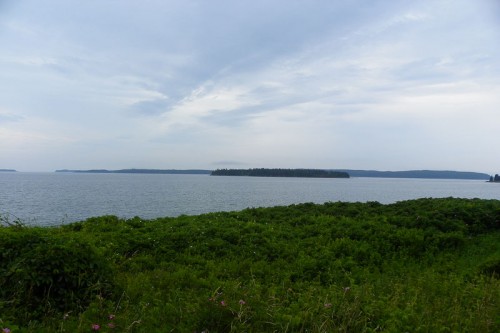 The skies threatened, but the drizzle didn't stop us from hiking the trails at Roque Bluffs State Park on Englishman's Bay.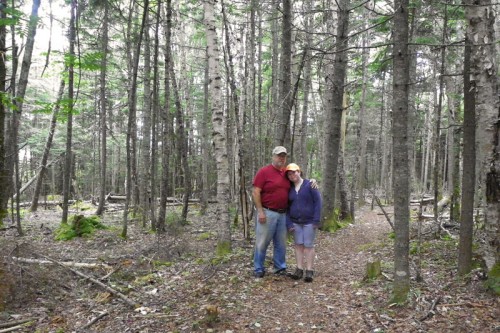 We walked a couple of miles through the woods taking a break at Pond Cove.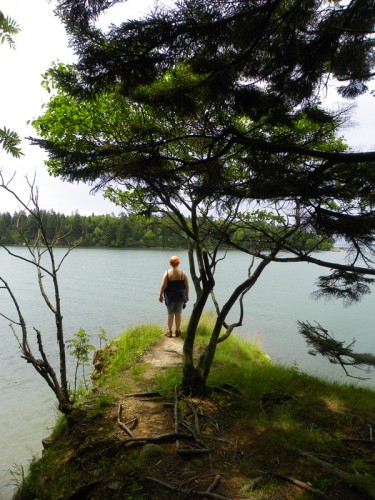 We stumbled across what looks like an old mowing attachment abandoned in the woods.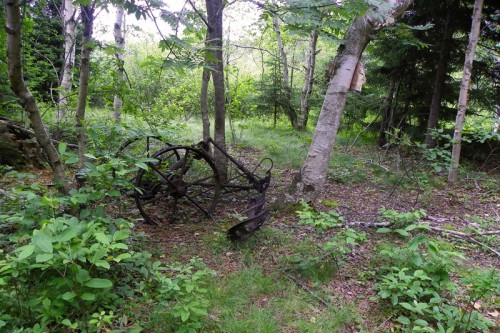 Lunch next to Simpson Pond was our reward for the 1 ½ hour long hike.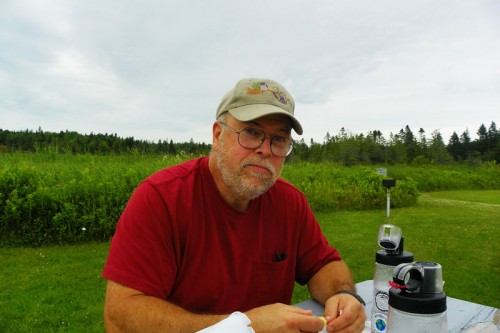 Hannah finally got her dip in the ocean.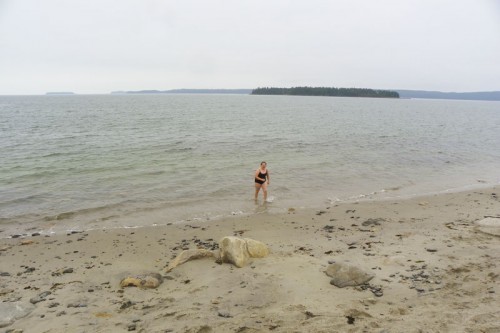 Ankle deep is as far as she made it before racing out again. Needless to say, the waters in Dowenst Maine are chilly any time of the year.
Spending time with family – a great way to spend the 4th of July!