We've had a bit of rain lately. Well, more like torrential downpours. I can't remember the last dry day we had. My weeds are flourishing and the garden is waterlogged!
Here's a quick visual. This is our pond last week when we launched the ducks for the first time…
Here's the pond today…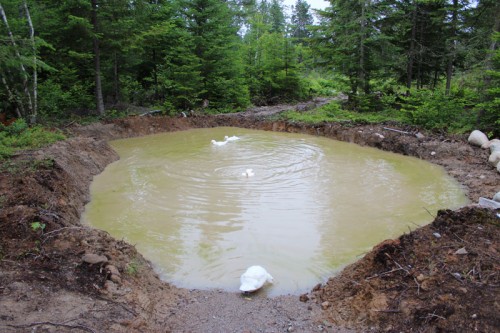 The sun can come out any time now!