"Assemble the Portable Sawmill" has been on Paul's to do list since parts for the mill were delivered seven years ago. The time and motivation were finally right for him to get this done?- we've got 50 Freedom Ranger meat chicks that are growing fast and need a shelter!
The job started in the garage where Paul built a base on which he could mount the sawmill rails.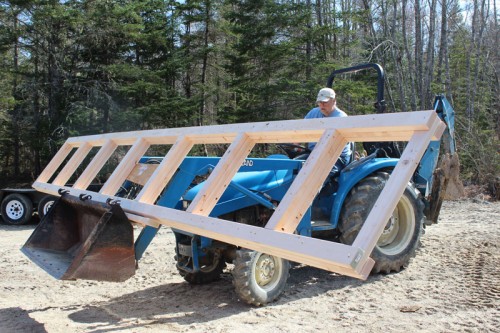 He assembled the Ripsaw Portable Sawmill over a few days.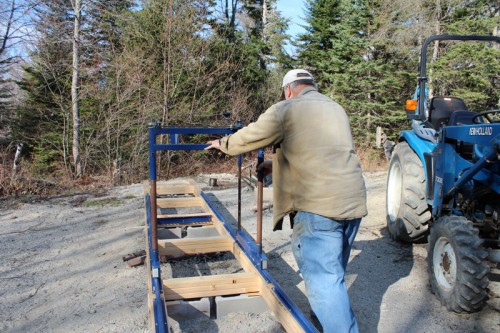 And today he finally got the chance to test it out!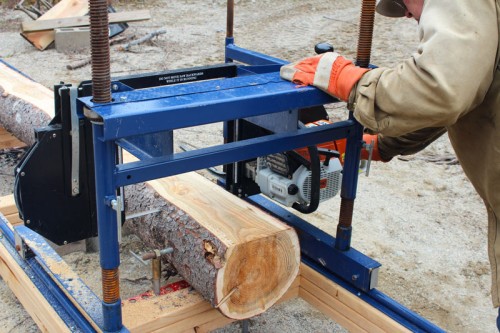 The machine is terribly loud and the sawing is very slow going.
Check out this beautiful beam. It gives me all kinds of building ideas…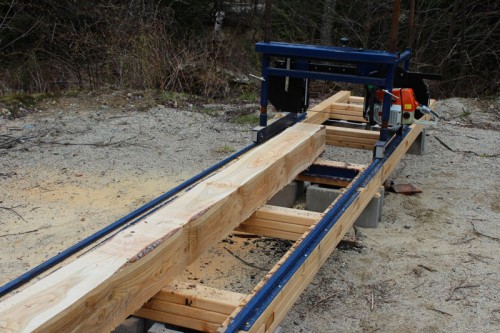 These two-inch thick planks will become the studs for the Freedom Ranger chicken shelter.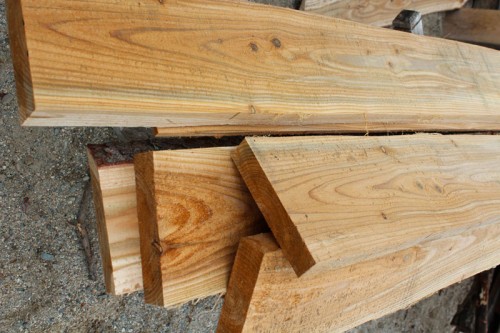 The boards aren't perfect, but they'll do the job. They were cut from a Hackmatack tree that that was blocking my view of the only Maple tree in the front yard.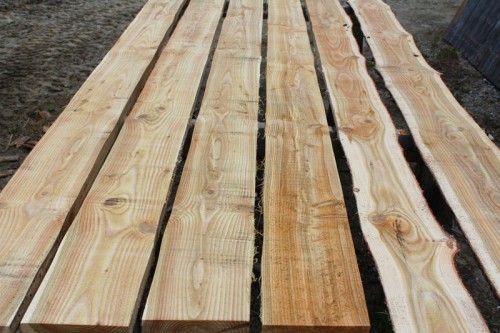 It's pretty cool to be able to mill your own wood. Having this mill and our own lumber will no doubt make Paul's "Honey Do" list grow!