I've been on Shadow watch the last couple of days. When I poked my head in the banty coop tonight I saw an egg shell lying next to Shadow. Although I didn't hear any telltale peeps, I all but danced inside to get Paul and Hannah. We gathered up water and chick mash to set in the coop for babies – just in case. As soon as we did that, Shadow popped up for drink.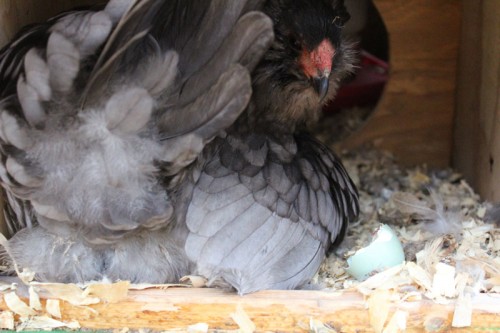 And here's what I found!!!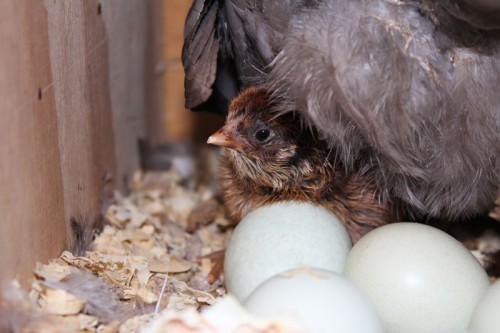 And then this little face popped out!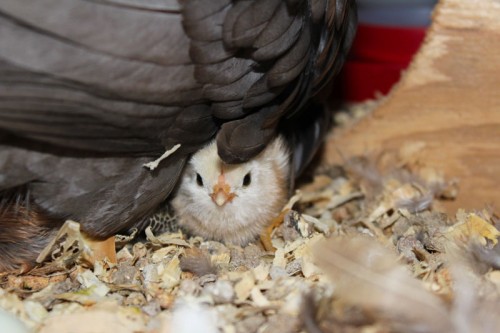 Aren't they absolutely adorable? Hannah and I are over the top, stupendously excited. You'd think we hatched them ourselves! Our very first baby chicks hatched at Downeast Thunder Farm.
Hugging me Hannah said, "It's like we're mommies!"
To which I said, "I am a mommy!"
Shadow is still sitting on six or seven eggs. Today was 21 days from my first post about her broodiness. We could be looking at a few more babies over the next few days. Woo hoo! Isn't life a miracle?