The hummingbirds returned on Friday. I put sugar-water out for them a few days before that, just to be ready in case they arrived early this year. But, like clockwork the hummingbirds returned on May 11 as they do every year.
So on this Mother's Day, I took my coffee to the porch – the pièce de résistance of my house…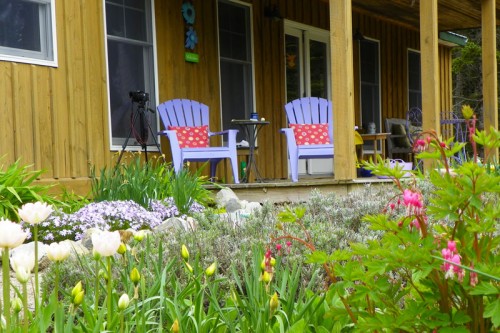 … and took pictures of the hummingbirds.