I couldn't help but admire Paul's creative use of recycled materials for birthday wrap. I especially appreciated the ribbon – it does finish things off, don't you think?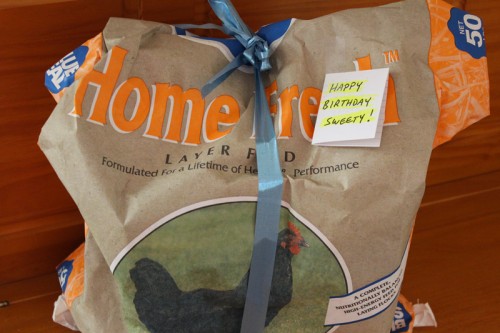 Using my felt bird ornaments as models, Hannah drew for me a very special birthday card, Here's my favorite panel.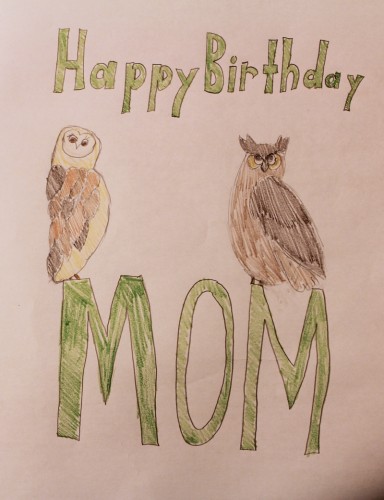 We spent the afternoon cutting down trees and clearing brush in preparation for a new duck pond.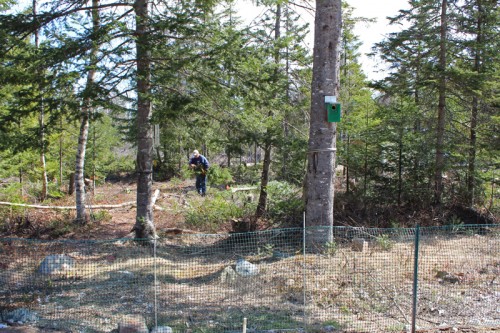 Hannah even joined us in physical labor because it was my birthday. A teeny guilt trip may have been applied.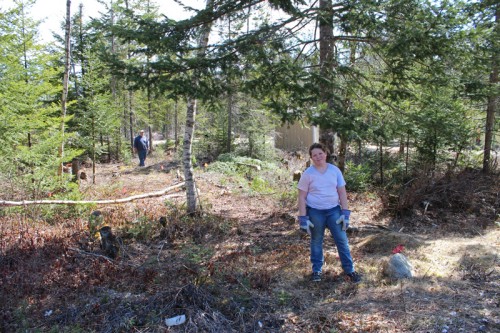 Hannah made dinner for us entirely on her own – steak, cheesy potatoes, and sauteed spinach. Her first attempt at cooking steak turned out beautifully.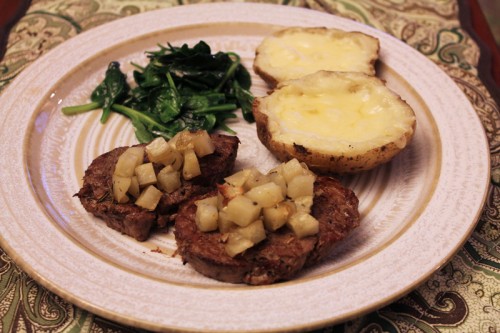 The birthday cake Hannah made was ablaze with candles. I only let her buy one box of them – two boxes would have done the job, but would have been overkill.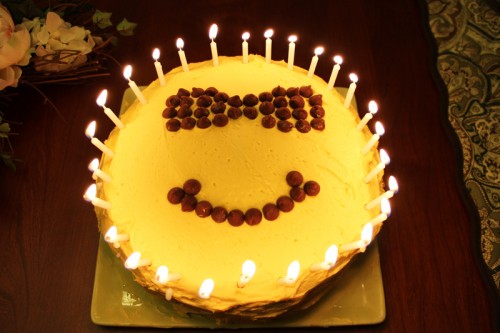 A happy day with my family.