In Maine, the Atlantic Puffin resides on a few islands off the coast. Almost gone from Maine in the early 20th century, their populations are now thriving or stable due to the help of Project Puffin.
These cute little sea birds have a colorful, almost clown-like appearance that I've tried to portray in my felt ornament version.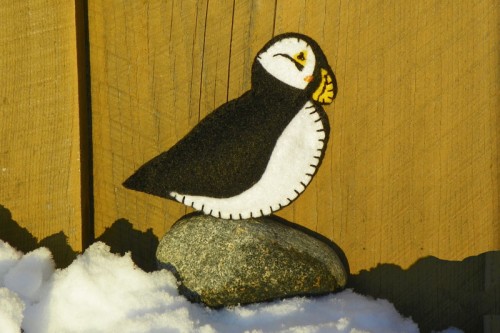 Click here to download the pattern for this Puffin.