Hannah was in a creative mood so we decided to work on making some felt ornaments for Christmas. We pulled a few patterns from the Internet and this was Hannah's first creation.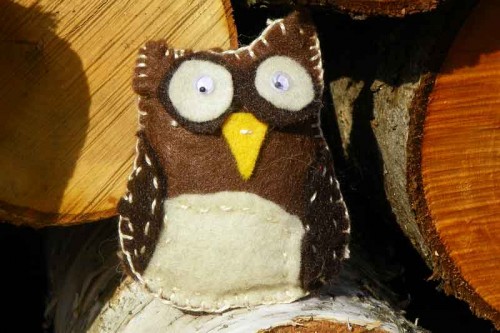 Inspired by her work, I started making patterns for the Downeast Thunder Farm owls that grace my BLOG (see up top). Here's the owl family I made.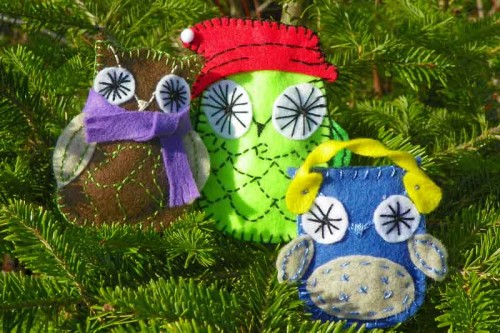 We have the mommy owl (that's me in an owl self-portrait).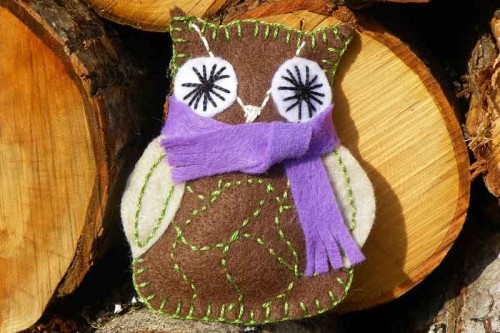 We have the daddy owl. The swirls remind me of Paul's beard when he lets it go wild.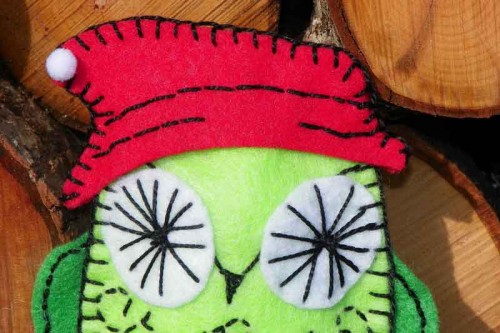 Then we have the little Roo owlet. On my BLOG her color changes at my whim. Hannah is often in dismay at my color choices. "I am not a purple owl Mom!" She's happy with the blue one below.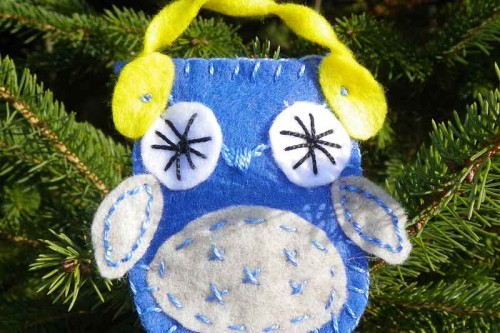 While I was playing with my owl family, Hannah was busy with her own ornament creations. So far we have an owl, moose, tree, and snowman. I'm not sure what she'll come up with next!