We raised the roof on the duck house! Literally.
Once a flat roofed chicken house and run, the structure needed a little remodel for the ducks. So we raised the roof (so the snow will slide off this winter), added a door for cleaning and egg collection. A coat of paint, and we let the ducks have a tour.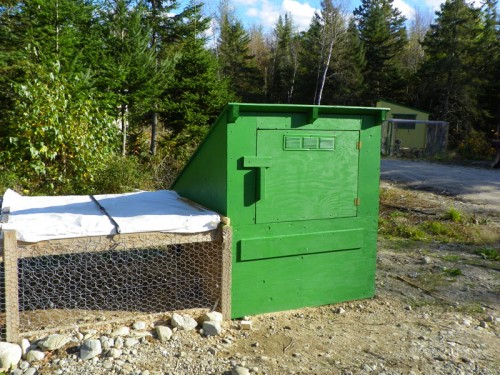 They didn't seem particularly impressed.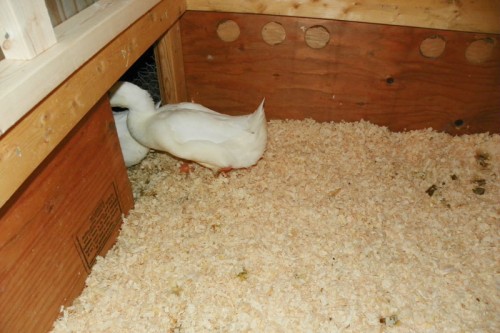 The next step is to raise the roof on the run. Although the ducks love rain, I'm not sure what they'll think of two feet of snow. We'll slope the run lid and cover the whole things to keep the bulk of the snow out this winter. They'll be able to get outdoors when they choose and if the weather isn't too overwhelming we can let them out into their play yard. More to come!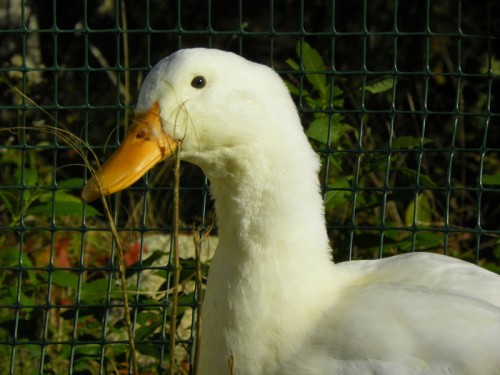 More duck posts:
29 August 2011: Tropical Storm Irene Brings Ducky Weather
11 August 2011: Dilly, Our Physically Challenged Duck
21 July 2011: Ducks on the Run