Do you see the eye peering out of the bird house below?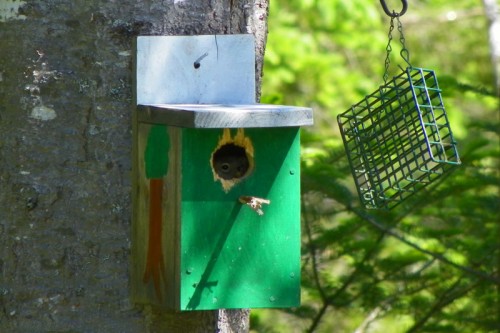 Nope, not a bird. It's our resident squirrel and family.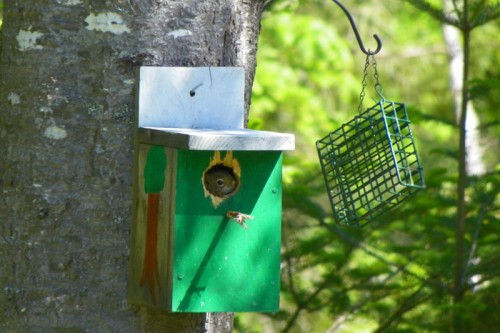 Paul and I sat on the porch today during a chicken coop building break and watched three squirrels scurry in and out of this little bird house Hannah made last summer. As Paul said, better Hannah's bird house than our house!
I cannot even begin to tell you how long I sat here filming these guys. Such simple pleasures!