Today is Paul's birthday. I told him that I was gifting him with a sunny day. The overcast morning did not show a lot of promise of obliging me. However, living along the Maine coast means a lot of fog, so I was hopeful.
I puttered in the garden a bit and delighted in the return of the hummingbirds. I've had sugar water out for a couple of weeks. A friend swears that the hummingbirds return to our neck of Maine on May 11. I guess they have a standing date? Anyway, this was not the case for us this year.
The arrival of the hummingbirds for me is an enduring sign of Spring and Maine's good weather season. There's something so enchanting about these little birds, so I parked myself on the porch for a few (or a 120+) snapshots.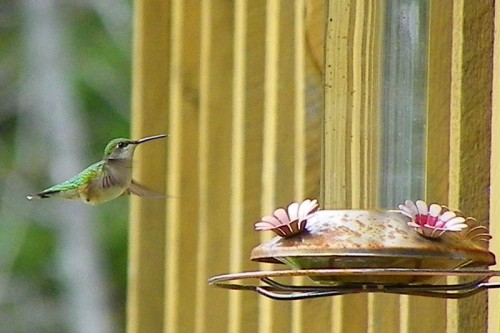 My pictures doesn't do this little girl justice – her colors are amazing. I've only seen a couple of females so far. It seems the boys have yet to arrive.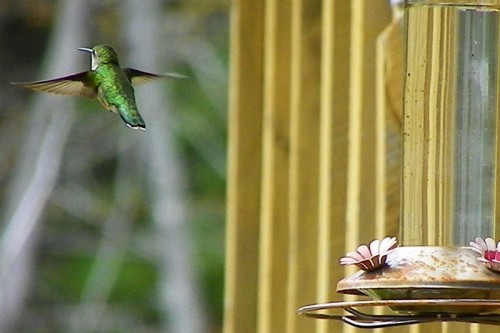 In between the hummingbird visits I studied the progress of my garden. Here is my bleeding heart – blooming for the second year. I gave up planting them in partial shade as the instructions direct. These little beauties seem to enjoy the full sun. When we have it.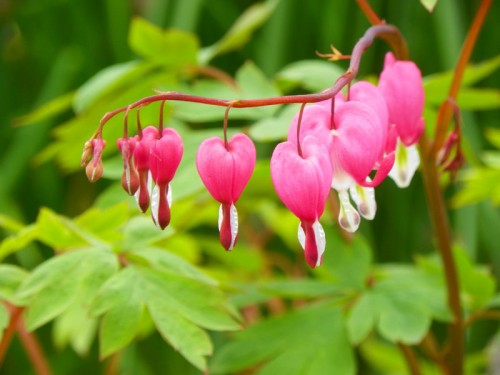 And there's something sweet about the way these lupine leaves are gathering the rain drops.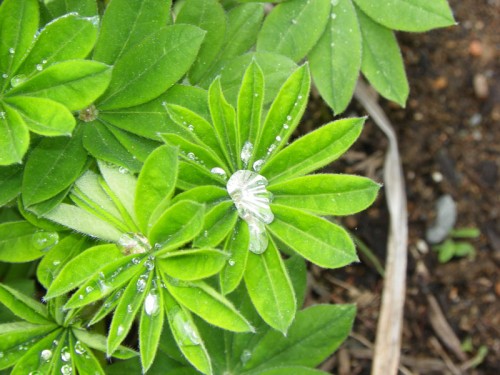 And then…the sun came out! It started with a tiny little patch of blue sky. And then that little patch began to grow until we had a full blown official sunny day. I ran inside, "Sweetie, sweetie, it's sunny outside! Happy Birthday!"
Said Sweetie was energized by the nice weather. He finished our little chick brooder condo (the chicks ship out to us in just over a week!) and he fashioned a very simple compost bin for me out of a few pallets we had sitting around. Sunshine and hummingbirds. Not bad for a birthday Sunday in May.