Today's project was building a hybrid raised bed for my garden. A couple of years ago Paul made a cold frame out of pvc for me. Using the last bit of our miscellaneous wood, we built a raised bed the perfect size to go with that cold frame. Thankfully we had the tractor to do the hard work of moving the frame from the garage to its new spot.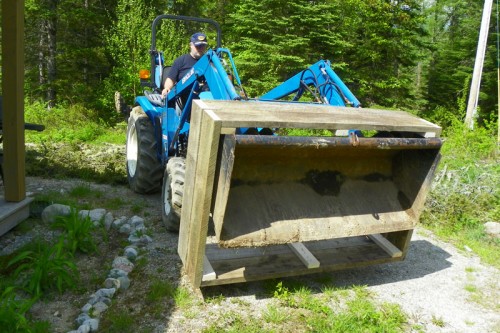 All of my raised beds are 16″ tall. This one measures 40″ wide x 68″ long.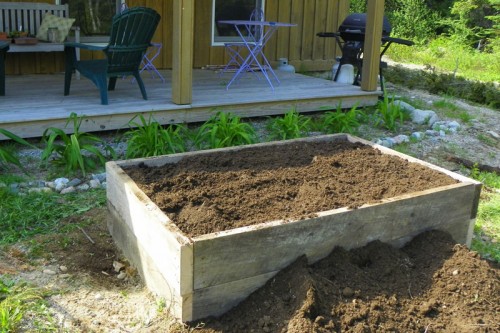 And here's the fun part. My little cold frame sits right on top. The framework gets wrapped in plastic. The top part opens on hinges or comes off all together. In the early spring I can use just the top "roof" portion to start some early veggies. this summer I plan to use the whole unit over some tomatoes and peppers. We don't typically get a lot of pepper loving warm days up this way.  I'm hoping that a little extra warmth will help them flourish. Time will tell!