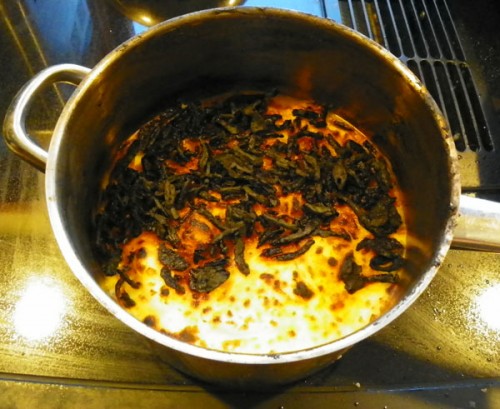 Today's post picture is not a pretty one.
Our dinner this evening consisted of fillet Mignon, a cheesy potato casserole, and broccoli. I decided to liven up the potato casserole with some French's Fried Onions sprinkled across the top of Paul's and my portion. I had used the broiler for the steaks so it was still hot and I popped the pan into the oven to crisp up the onions a bit.
Less than two minutes later I saw smoke leaking out of the oven. I grabbed a pot holder and pulled out the pan.
Flames were leaping out of my pot! Oops.
Blowing frantically at the pot ultimately put out the flames. I don't know why I didn't think of dropping the lid on top.
The casserole was edible after I scrapped off the carbon from the top.
I hope I have such breath to blow out the candles on my birthday cake next week. I'll need it.