School was canceled today. Again.? I don't think Hannah has had a full week of school since before Christmas.
It's hard to tell how much snow came down today because of the wind. I'm betting about 16 or so inches based on what we shoveled and plowed (more to come tonight). This is on top of 20″ last week and everything else we've had. The picture below was taken from my kitchen window. Do you see that green arrow? That's my birdbath. Or rather the snow sitting top of the birdbath. The birdbath is totally buried in the snow.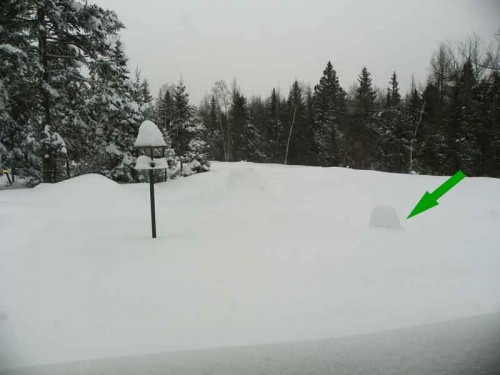 This is the front walkway. I already shoveled about 8 inches out of here earlier in the day.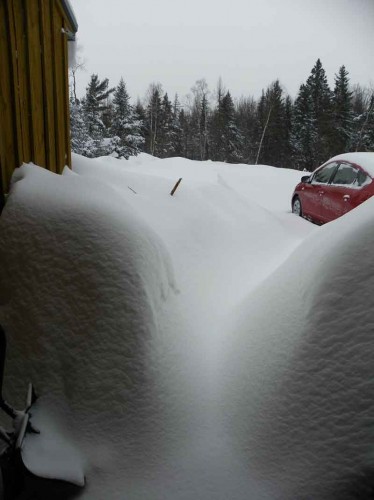 Below is the wide angle view of the house. Snow EVERYWHERE. And they say that there's more coming Saturday and then again next week. I'm not sure where we're going to put it. The plow truck got stuck tonight and our neighbor came over to give us a pull out. We gave him a pull out the last storm. It's good to have friends!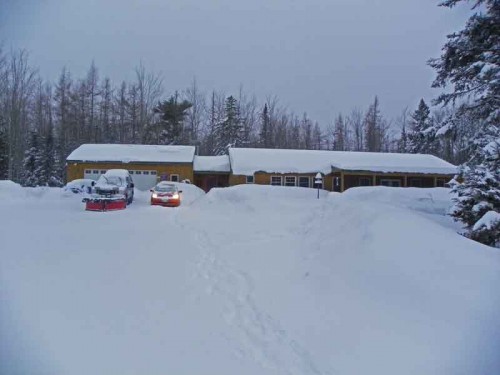 Did I mention that there's only 46 days until spring?