We've contracted with a local logging company to harvest wood off the back portion of our property. They started preliminary work this week. To do this they have punched a winter woods road through the woods. Just beyond the telephone pole on the left is where the woods used to begin. Now it seems like a super highway could fit.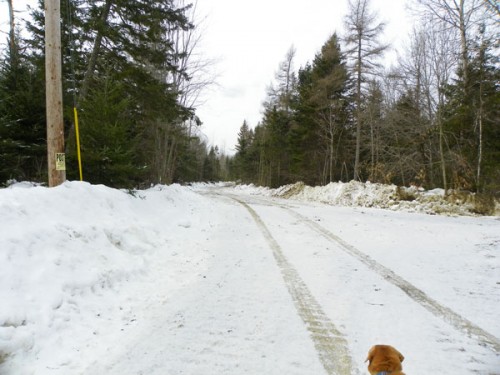 Now the winter road they've put in goes back to this landing area that they've cleared (below). Our house is about 300′ to the left of this area. From the house we cannot see the landing area through the trees. This is where they will bring the trees to be loaded into trucks. The trees between the landing area and our house will remain untouched. To the right and back of the landing area is where they will harvest trees.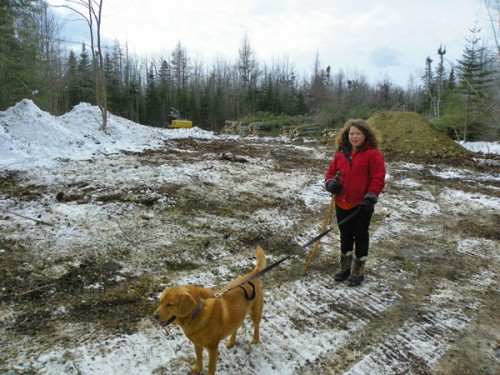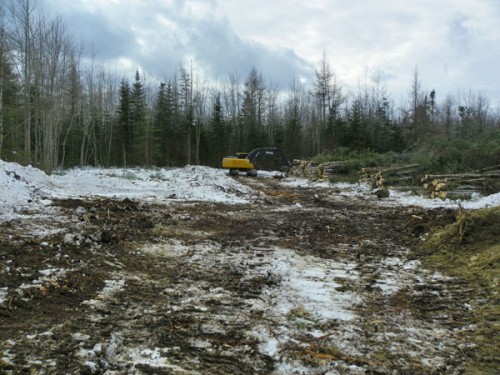 It's pretty amazing what a couple of BIG machines can accomplish in such a short period of time. By midweek they'll begin cutting trees. I have mixed feelings about having this wood harvested. We'll keep some of the wood they harvest for fuel for the outdoor wood boiler. Their work will certainly change the landscape of these back woods. More to come in the near future.