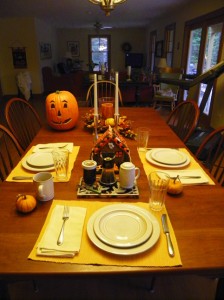 This morning I woke to the clanking of dishes. As I lay there sleepily, it crossed my mind that Hannah just might be emptying the dishwasher without being asked. Instead, I found a beautifully decorated table where Hannah served us a special Halloween breakfast. What a good kid! I emptied the dishwasher.
Hannah's theme for this year's costume is Athena, the Goddess of Wisdom. She had more fun making the costume than she did trick-or-treating. Which, by-the-way, was chilly! Earlier in the day we had our first snowfall.
Halloween cannot go by without sharing this picture of "Purrrrfesor Snape" our very own Halloween cat.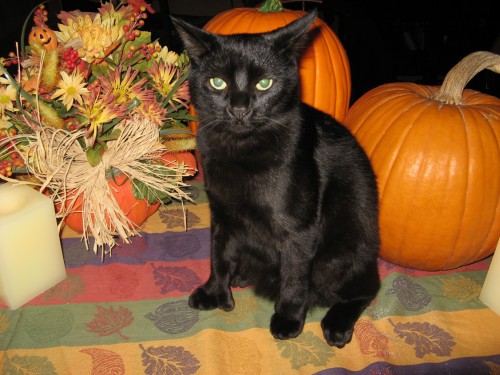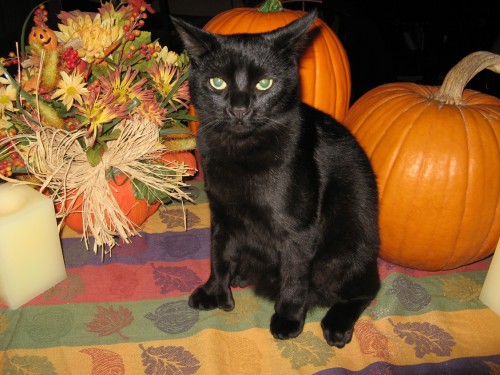 Happy Halloween!