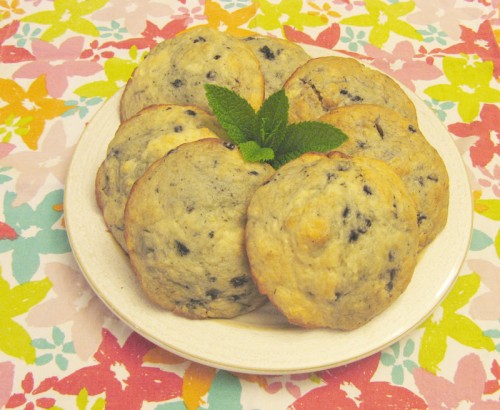 It's a gloomy day here in Milbridge, Maine. When I asked what folks wanted for breakfast, Hannah called for blueberry muffins because they were perfect for a rainy day. Comfort food. So our favorite blueberry muffins have been dubbed "Rainy Day Blueberry Muffins."
Rainy Day Wild Blueberry Muffins
1 stick of butter, melted
1 1/2 cups vanilla yogurt (I use two six ounce containers of Dannon Light and Fit vanilla yogurt)
2 eggs, beaten
3/4 of a cup of sugar
3 cups of unbleached, all-purpose flour
1 tablespoon of baking powder
1/2 teaspoon of baking soda
1 teaspoon of grated lemon peel (optional)
1/2 teaspoon of ground cinnamon (optional if I don't have or use lemon peel)
1 – 14 oz can of Wyman's Wild Blueberries in water, drained
Preheat oven to 375 degrees. Oil two 6-muffin top pans or a regular 12 muffin tin.
Combine the melted butter, yogurt, eggs, and sugar. Mix in the dry ingredients until incorporated. The batter will be very thick and lumpy. Fold in the blueberries and lemon peel. Divide batter evenly between twelve muffin cups.
If baking in muffin top pans bake for 15-17 minutes until lightly golden on top. If using a traditional 12-muffin tin bake for approximately 25 minutes.
Note on muffin tins: I prefer using the muffin top pans rather than regular muffin tins. Muffin top pans give us more of the crispy muffin tops we like and because they are so shallow they are very easy to clean. Since they are easy to clean I don't need to purchase muffin liners for them like I do with regular muffin tins.
Note on blueberries: wild blueberries are a staple when you live in Maine. While you can use fresh or frozen wild blueberries for this recipe, I like the flavor and moisture the canned tiny wild blueberries give the muffins.
Note on variations: when I've got a brown banana left I'll add that in the batter along with the blueberries. When using the banana I like adding the 1/2 teaspoon of cinnamon to the mix. When adding banana, I leave out the lemon peel.