Yesterday, I enjoyed my lunch by the edge of a marsh taking in the scenery.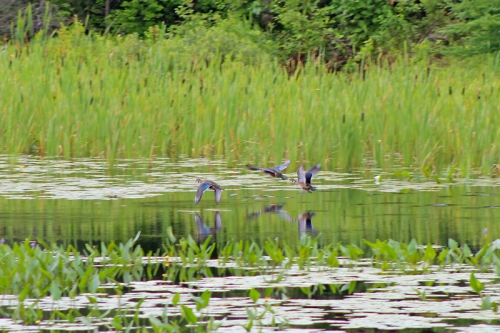 These ducks were startled by my presence and took off in flight.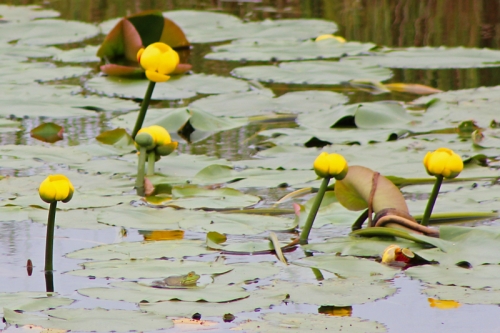 A frog watched me carefully, never moving from his lily pad. Do you see him?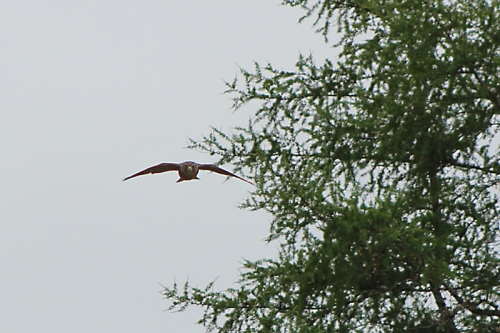 A hawk took exception to my presence. He was not inclined to share his space and did his best to warn me off. With a repetitive, piercing cry, he headed straight for me.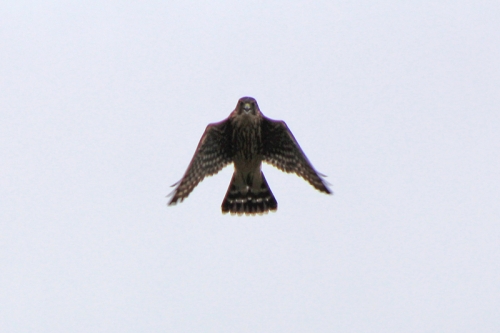 Only to swoop up at as he got close,
and circled overhead a few times before returning to take up watch in a tall tree, never taking his eyes off me.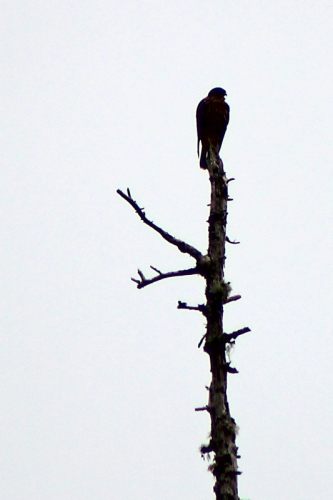 On that note, I packed up and finished my lunch in the car.
You might enjoy these other recent posts...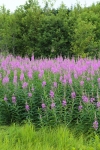 Fireweed
Controlling fireweed in the garden is a never ending battle. I am forever plucking stems of this plant from my garden. This time of year in Maine the fireweed is … Continue reading →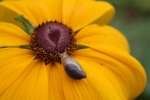 A Slow Sunday
After a crazy day yesterday organizing and overseeing small town festival events, the most adventurous thing I did today was pick wild raspberries. I discovered new batches of them in … Continue reading →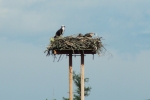 Standing Watch
Yesterday's drive-by of the osprey nest in Whiting showed the proud parents standing watch over at least one baby. The sun was too high in the sky and my lens … Continue reading →
Garden Beauty and Challenges
A burst of consistent 70s during the day the past few days has helped to nudge my garden along. Beauty is taking hold in the garden – at the same … Continue reading →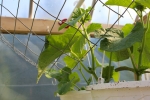 Greenhouse Tomatoes and Cukes
Today is the beginning of an experiment in the new greenhouse. Inspired by a photo on Pinterest, I started cucumber seeds in hanging pots. These are suspended from a shower … Continue reading →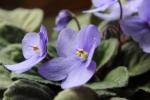 Violets
It strikes me that these violets in bloom by my kitchen sink look like little purple satellite dishes.