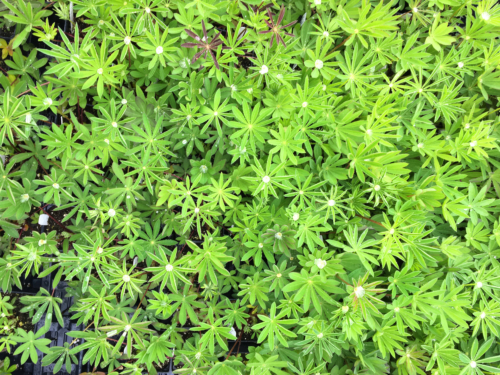 A flat of lupine seedlings ready for planting present the most compelling picture – pattern upon pattern.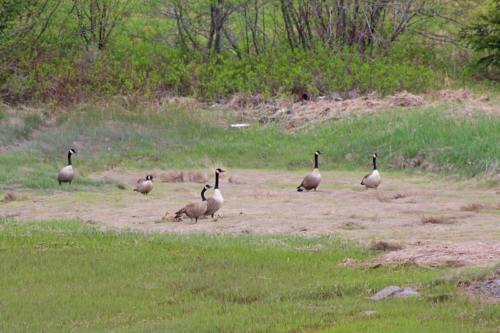 I found a flock of Canada Geese loitering on the riverbank at the end of our road. I parked and scooted across the road to snap some pictures.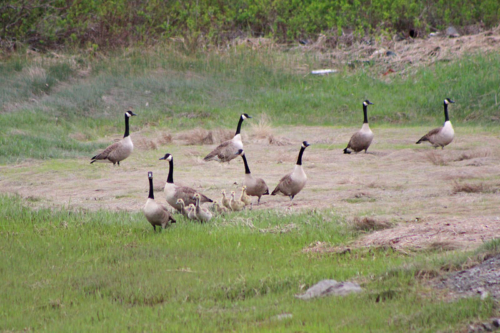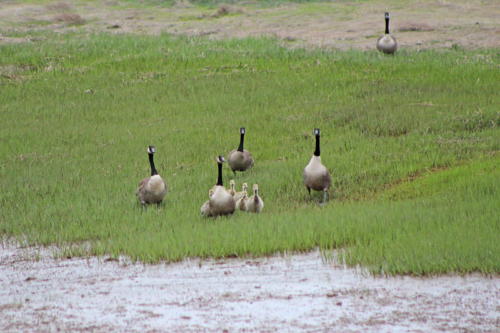 They didn't appreciate my presence and the adults promptly led the goslings to the river's edge.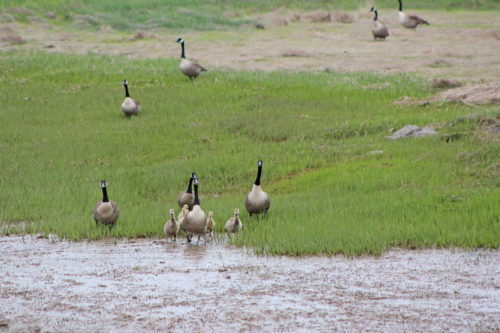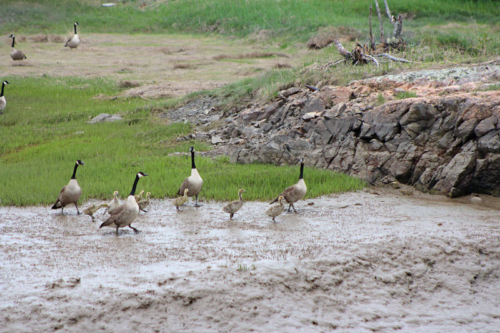 The sound of their little feet slap-slap-slapping along the muddy bank was entirely too cute.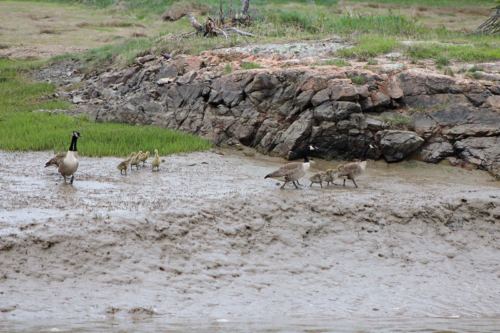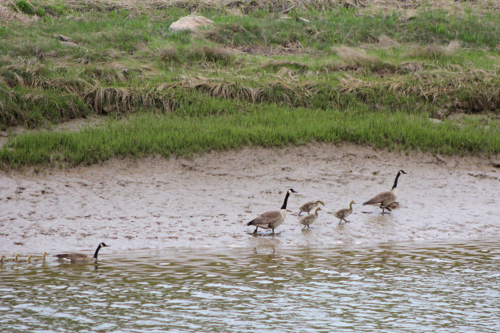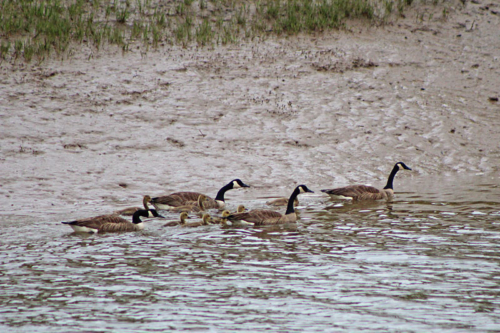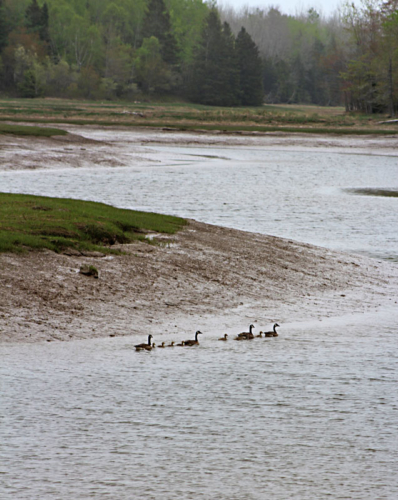 A beautiful experience that made my day!
You might enjoy these other recent posts...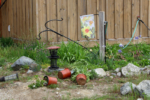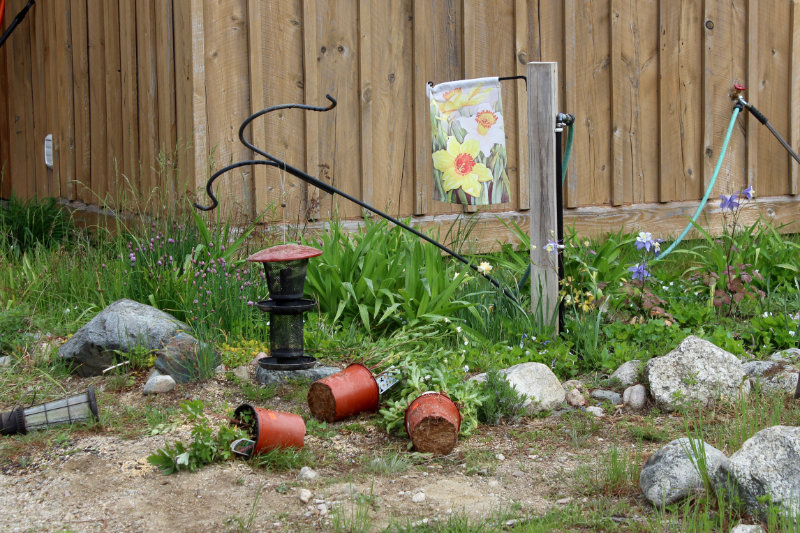 Bears Among Us
Yesterday I was sharing about our squirrel issue. Today it seems as if we have a bear issue. Twelve years at Downeast Thunder Farm and we've never had a bear … Continue reading →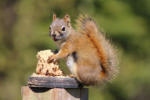 Not To Be Outwitted By A Squirrel
We've had a bit of a squirrel issue this last week. One of these cute little red squirrels took up residence in the garage. This is not a good thing! … Continue reading →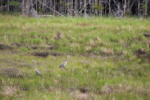 Herons on the Marsh
Not the best of photos (I need a bigger lens!), but I was thrilled to see one of these herons come in wings spread wide for a sweeping landing in … Continue reading →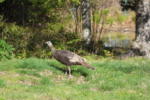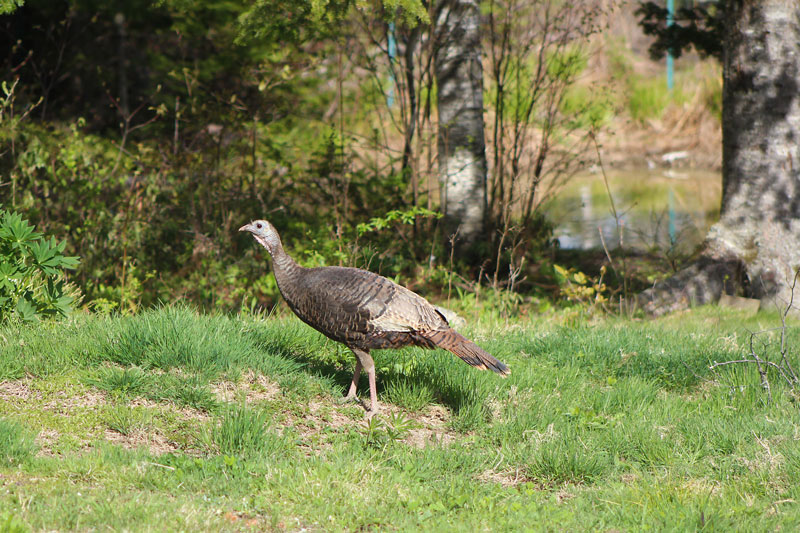 When Turkeys Fly!
It's been a few years since we raised turkeys and I've missed having them around. They're such funny creatures and have quite entertaining personalities. We often see wild turkeys around. … Continue reading →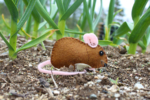 The Gentle Garden Mouse
I had company working in the greenhouse yesterday. A little garden mouse has taken up residence. Probably spent the whole winter in there. Probably had babies in there. He didn't … Continue reading →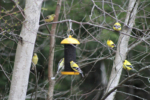 New Goldfinch Feeder
After spying my first Goldfinch of the season, I treated myself to a new feeder and a ridiculously expensive bag of Nyjer seed. It appears the investment was worth it. … Continue reading →