A few weeks ago, Hannah and I went for a walk on the beach. Heading home, we were crossing the bridge when Hannah began yelling, "Stop the car! Stop the car! Get your camera!" When I didn't stop fast enough (there was NO place to pull over) she hollered again, pointing to the water.
I stopped the car in the middle of the road and whipped out my camera, quickly trying to focus on the spot at which she was pointing. "It's a whale, it's a whale!" she screamed. With excitement, I zoomed in, focused, and began laughing.
Hannah's whale was a large rock sitting just below the water line. Sure enough, the waves gently lapping over the rock did resemble a whale surfacing. Does this remind you a bit of my owl sighting?
Fast forward to this evening. We picked up Mexican takeout at Vazquez and were bringing it home to enjoy. Just as we hit the river and turned into our road Hannah began yelling, "Stop the car! Get your camera! There's something in the water!"
"What? What?" I asked. "It's a bird!" she said. "What kind of bird?" I asked. "A different bird!" she said.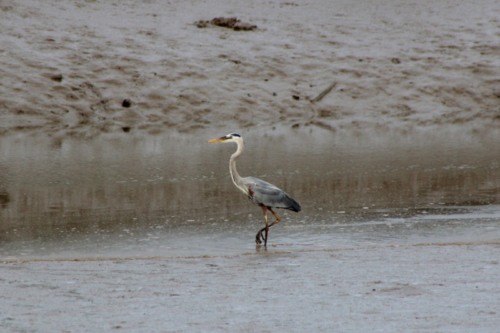 She had no clue what she was looking at, but she was right. I think it's the first time I've spied heron in our river.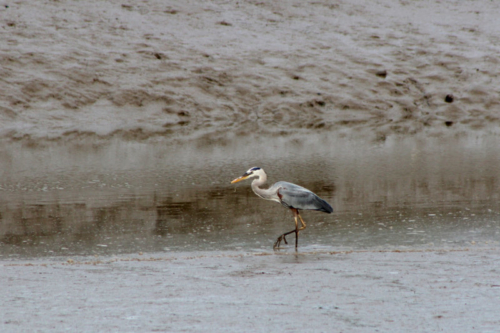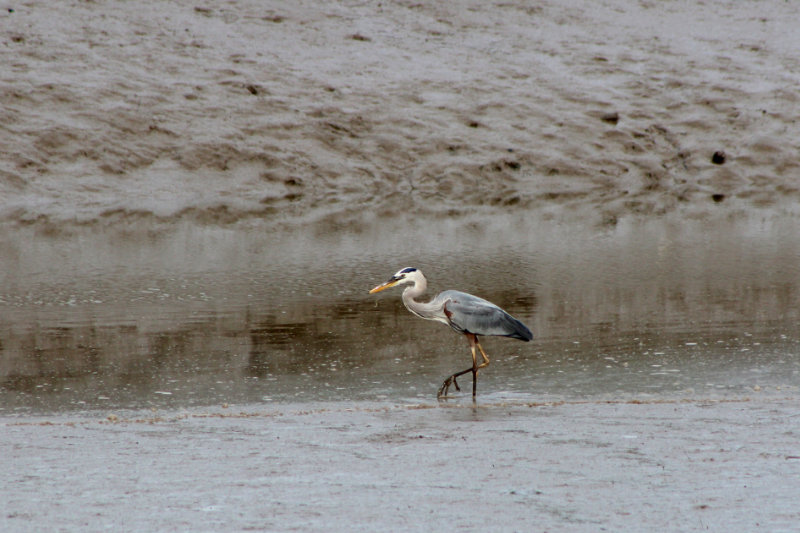 I think I'm rubbing off on her. She's developing quite the photographer's eye!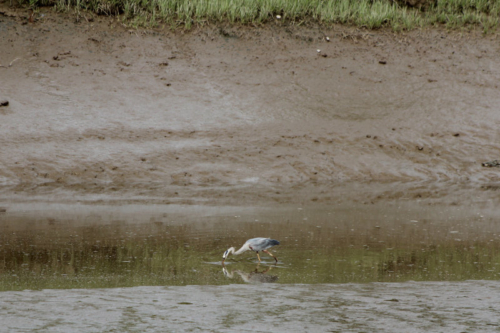 You might enjoy these other recent posts...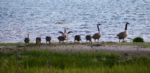 Summer Solstice
On this Summer Solstice, I went in search of Lupins. The tall spired flowers are my favorite thing about June. Seas of purply blossoms fill the landscape, brightening fields, providing … Continue reading →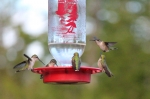 Hummingbird Feeder Cleaning
I hate cleaning my hummingbird feeders, but I do it every weekend. I've read it should be done more often, but my time during the week is so limited that … Continue reading →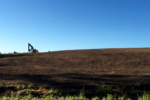 Gone
For more than seven years I've passed this blueberry field on the way to work. A solitary tree rising above the blueberry barren like a sentinel, creating focus, depth, and … Continue reading →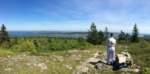 Showing Off Pigeon Hill
My folks made the trip from Pennsylvania for Hannah's high school graduation. Their visit was short and we didn't have a lot of free time, but I did my best … Continue reading →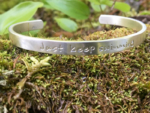 Creating Memories
I'm not a foodie and you'll find more "oops" stories here at Downeast Thunder Farm than you will recipes. In planning for Hannah's graduation celebration, I found these little graduation … Continue reading →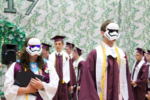 Graduation!
It's been a wildly crazy couple of weeks. Watching Hannah wrap up her high school career has been bitter-sweet. Happy for her accomplishments, and sad that this chapter of her … Continue reading →